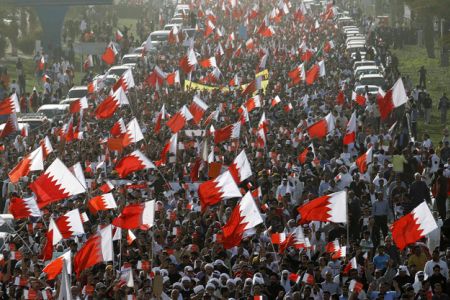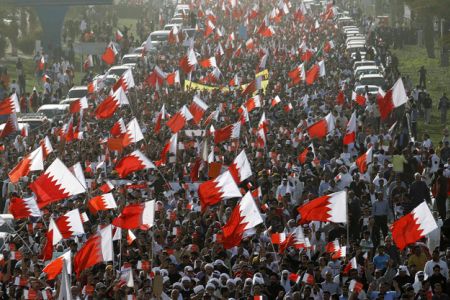 Thousands of Bahraini anti-government protesters have poured into the streets across the tiny Persian Gulf kingdom to call for the removal of the Al Khalifa royal family from power.
Demonstrators staged rallies in several villages to also voice outrage over the Saudi-backed violent suppression of peaceful protesters in Bahrain, a video obtained by Press TV showed.
Regime forces attacked and rounded up dozens of protesters during a rally in the island city of Sitra, situated 12 kilometers (7 miles) southeast of the capital Manama. There were several women among the demonstrators, the report added.
Meanwhile, an international commission set up by Bahrain's King Hamad bin Isa Al Khalifa has launched a probe into the Saudi-backed regime's crackdown on popular protests in the country.
The panel, which consists of a team of six non-Bahraini investigators, will examine the controversial role of security forces during popular demonstrations that have rocked Bahrain in recent months.
"We will investigate the role of the army. The army is not above the law and not beyond the law," said Cherif Bassiouni, chairman of the panel.
It will also investigate allegations that opposition activists and protesters have been tortured by the Saudi-backed regime's forces.
The development comes as Saudi Arabia deployed more forces in Bahrain on Saturday in an attempt to further help the Al Khalifa family clamp down on anti-regime demonstrators.
Since the beginning of Bahrain's revolution, large numbers of anti-government protesters have poured into the streets across the Persian Gulf state, calling for more rights, freedom and wide-ranging political reforms in the political system of their country.
According to local sources, dozens of people have been killed and hundreds arrested so far during the government clampdown on peaceful demonstrations.