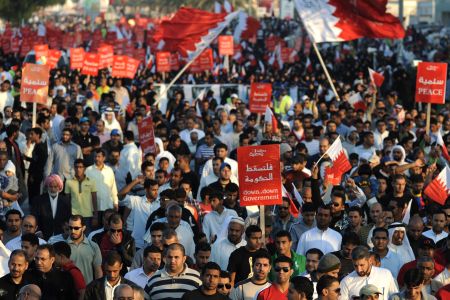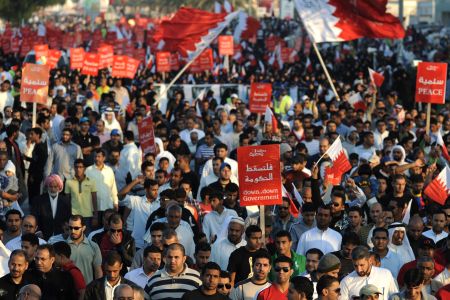 Thousands of Bahrainis have once again taken to the streets to demand an end to the rule of US-backed Al Khalifa dynasty, despite a heavy crackdown on anti-regime protests.
The mass protest rallies came one day after Saudi-backed Bahraini forces opened fire on thousands of mourners attending the funeral of an anti-government protester in the town of A'ali.
The rallies were organized by different political groups and there were no immediate reports of police intervention.
Demonstrators also denounced Manama's suppression of anti-regime protests, which has left scores of protesters dead and many others injured. Bahraini authorities have also sacked thousands of public sector workers and arrested hundreds of those supporting anti-regime protests.
On Wednesday, a long-awaited report on the Manama government's rights abuse during the crackdowns concluded that Bahraini security forces had used "excessive force" against protesters, unlawfully arrested demonstrators, physically and mentally tortured detainees and violated their human rights.
In response to the report, King Hamad vowed to reform Bahrain's laws and to do everything possible to prevent the repetition of "those painful events". He also said that officials involved in abuse during a crackdown on anti-government protests would be held accountable and replaced.
However, shortly after the king's speech, regime forces attacked anti-government protesters in the town of Nuwaidrat, south of the capital Manama, and the northern village of Abu Saiba.
Many Bahrainis believe that the findings of the inquiry will not change anything on the ground.
Thousands of anti-government protesters have been staging demonstrations in Bahrain since mid-February, demanding political reforms and a constitutional monarchy, a demand that later changed to an outright call for the ouster of the ruling Al Khalifa family.