Bahrain
Bahrainis stage new demos ahead of Formula 1 Grand Prix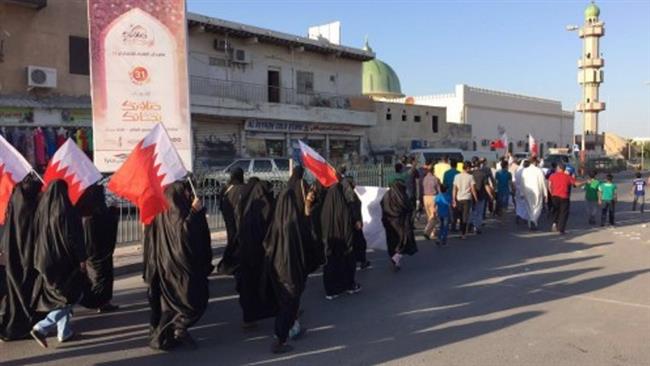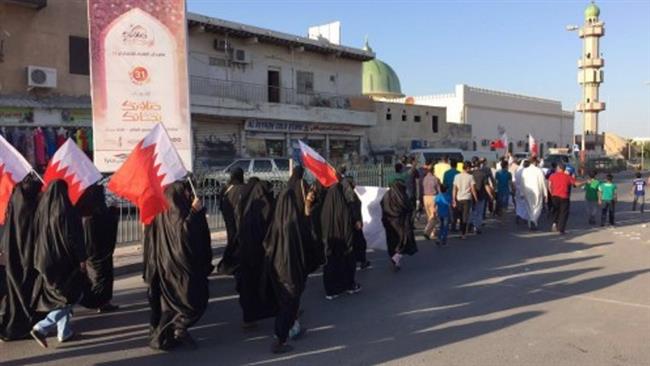 Anti-regime demonstrators have held protest rallies across Bahrain, demanding the cancellation of the upcoming Formula One Grand Prix in the country.
On Saturday, a number of protesters took to the streets in the Karzakan Village and the town of A'ali, situated about three kilometers (1.8 miles) southeast of the capital, Manama, to voice their outrage against the forthcoming tournament.
The angry demonstrators described the hosting of the Formula One race as an attempt by the ruling Al Khalifa regime to distract attention away from its bleak human rights record.
Similar rallies were also staged in the villages of Diraz and al-Dair, where people carried banners and chanted anti-regime slogans.
Bahrainis say Formula 1's governing body, the FIA, should cancel the event because of Manama's ongoing crackdown on dissent and poor human rights record.
The second round of the Formula 1 season is scheduled to take place in Bahrain this weekend. Anti-regime protests flare up every year ahead of the major sport event.
The 2011 race was canceled amid a heavy crackdown on pro-democracy protests in the kingdom, which left many people dead.
On Friday, Amnesty International condemned the Bahraini regime for hosting the international event while brutally cracking down on dissent at the same time.
"Behind the fast cars and the victory laps lies a government that is tightening its chokehold on any remnant of dissent in the country by stepping up arrests, intimidation and harassment of political opposition, critics and activists," said James Lynch, Amnesty International's deputy director for the Middle East and North Africa.
"The alarming erosion of human rights in Bahrain in recent years means that anyone who dares to criticize the authorities or call for reform risks severe punishment," he said.
Since February 14, 2011, thousands of anti-regime protesters have held numerous rallies on an almost daily basis in Bahrain, calling for the Al Khalifah family to relinquish power.
In March that year, troops from Saudi Arabia and the United Arab Emirates were deployed to Bahrain to assist the Bahraini government in its crackdown on peaceful protests.
Scores of people have been killed and hundreds of others injured or arrested in the crackdown.