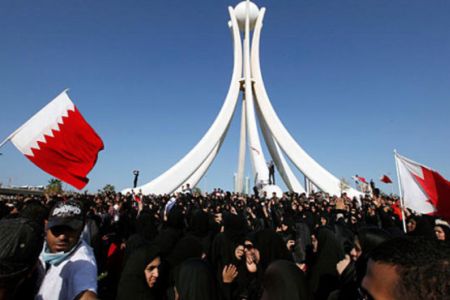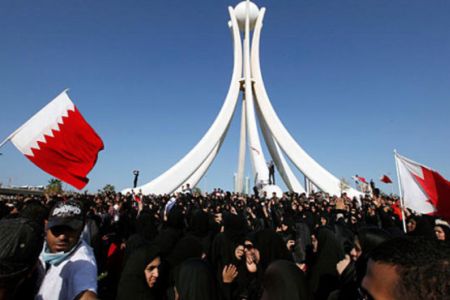 Thousands of Bahrainis have marched to the capital's Pearl Square in the latest of the ongoing anti-government protests in the past two weeks.
"We are brothers, Sunnis and Shias," chanted the mostly Shia demonstrators on Tuesday as they were heading from Manama's Salmaniya district, a few kilometers from the square, AFP reported.
"We are in this march to stress the unity between Shias and Sunnis in Bahrain," said Bahraini cleric Sheikh Mohammed Habib al-Muqdad.
The uprising in the small Persian Gulf state is part of a wave of protests that have rattled across North Africa and the Middle East and toppled Tunisian president Zine El Abidine Ben Ali and later Egyptian long-time ruler Hosni Mubarak.
Protesters in Bahrain have been calling for the downfall of the rule of the Sunni al-Khalifa dynasty.
Opposition groups have been demanding major reforms and the establishment of a "real constitutional monarchy," as well as the resignation of the government which they hold responsible for the killing of peaceful demonstrators.
King Hamad bin Isa Al Khalifa has mandated his heir, Sheikh Salman, to hold wide-reaching negotiations with the opposition — an offer that is seen as too late by some protesters.
Bahraini monarchy finally acquiesced to start reforms with a referendum in 2001 that revived the parliament in 2002, years after it had been dissolved in 1975.
But the legislature remains effectively useless given the unlimited powers held by the king and his appointed upper chamber.