Bahrain
Middle East
Bahrainis stage protest against potential normalization of ties with zionist regime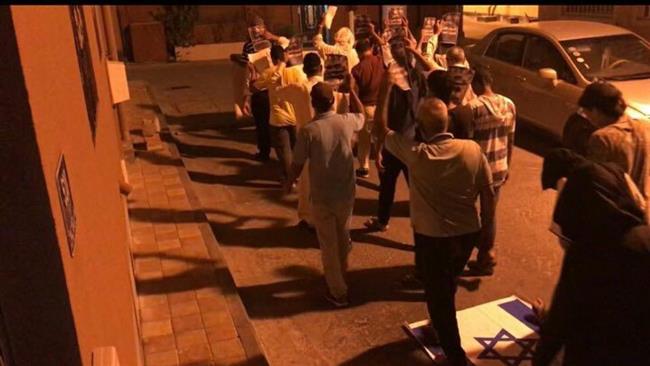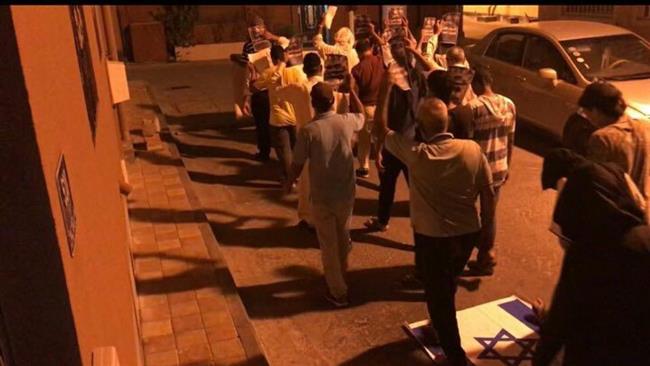 People in Bahrain have held protest rallies to voice their anger at Manama's reported plans to normalize ties with the regime in Israel.
On Thursday, protesters took the streets in several villages and towns, chanting "No to Normalization!"
The Bahraini February 14 media network shared footage showing Bahraini citizens, walking over the Israeli flag.They also condemned the United States, Tel Aviv's closest ally, chanting, "The US is the great Satan."
The protester also slammed the Manama regime for the arrest of miniors amid its crackdown on political dissent and opposition activists.
The protests, however, turned violent, with reports of clashes between the protesters and regime forces.
The demonstrations come amid reports that Israel is on the path to normalize diplomatic ties with Bahrain as the two sides draw closer.
On September 23, unnamed Western and Bahraini officials told the Middle East Eye news portal that an official announcement of the establishment of relations could happen as soon as next year.
Bahrain has no formal diplomatic relations with Israel. However, a trickle of Israeli tourists and businessmen have been known to visit the Persian Gulf island of 1.4 million people in recent years.
Israeli media said last month that Bahrain's King Hamad bin Isa Al Khalifa had called for an end to the Arab boycott of Israel, and that he intended to allow citizens from his kingdom to visit Israel.
Also when former Israeli president Shimon Peres died in 2016, Bahrain was the only Persian Gulf country to publicly mourn his death.
In 2009, Bahrain's crown prince Sheikh Salman ben Hamad Al Khalifah penned an op-ed for the Washington Post, in which he urged Arab countries to communicate more frequently with Israel for the sake of what he called the "peace process."