Bahrain
Bahrainis support revolution :Former Bahrain MP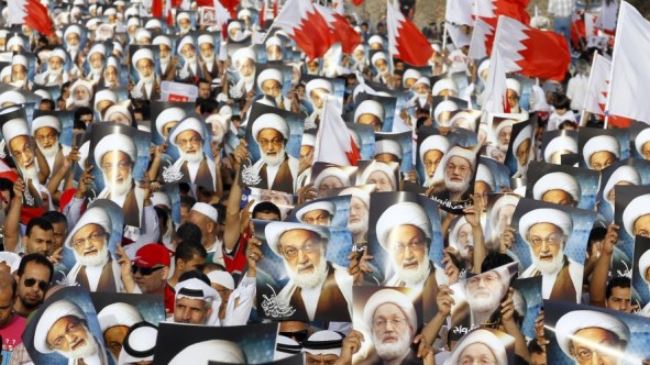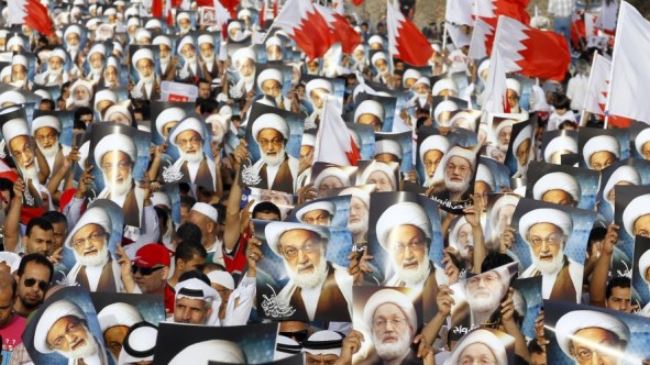 Bahrainis' rally inspired by the leadership of top Shia Cleric Ayatollah Ahmed Qassim shows the people support a revolution, a commentator tells Press TV.
Jawad Fairooz, a former Bahraini MP said in an interview with Press TV from London on Friday that the street demonstration in the village of Diruz to support Sheikh Isa Qassim was "so huge and it was clear that the people are still supporting a revolution and shows Sheikh Qassim as a popular leader."
Thousands of Bahraini people took to the streets on Friday to express their support for the prominent Shia cleric.
Fairooz said this street demonstration was an important one as it shows "the majority of the people are against what the regime wants to impose on the population to accept the current conditions."
Sheikh Qassim has called upon the ruling Al Khalifa regime to agree to elections and referendum as demanded by the public.
Legislative elections were held in Bahrain on November 22 amid reports that many Shia Muslims had joined a boycott campaign launched by the Bahraini opposition. AS run-off election started on Saturday.
Sheikh Qassim has repeatedly and openly criticized the Al Khalifah regime over its violent crackdown on anti-regime protests in the tiny Persian Gulf state.
Since mid-February 2011, thousands of anti-regime protesters have held numerous demonstrations in the streets of Bahrain, calling for political reforms and the ruling Al Khalifah regime to relinquish power.