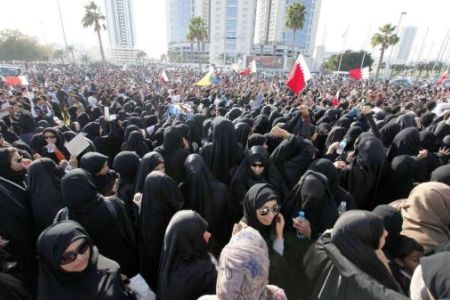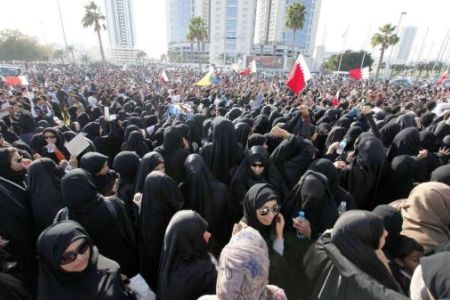 Bahraini opposition activists have announced plans for another "Day of Rage" on Friday in defiance of the martial law imposed since last week.
Nine demonstrations — whose plans were circulated by email and internet — are arranged to be held across crisis-hit Bahrain on Friday.
One of the rallies is expected to be heading toward the airport and another aims for Manama's Salmaniya hospital.
Government crackdown on peaceful demonstrations in Bahrain has recently been aided by troops from Saudi Arabia.
Meanwhile, Press TV has learned through reports that the Saudi forces have forcefully taken about 100 people out of the hospital and shot them dead.
On March 16, Saudi forces stormed the Salmaniya hospital where hundreds of people were receiving treatment for injuries suffered in clashes with government forces a day earlier.
At least 20 Bahrainis have so far been killed, almost 100 missing and about 1,000 others injured in anti-government protests that began in mid-February against the two-century long rule of al-Khalifa dynasty.
The Bahraini demonstrators maintain that they will hold their ground until their demands for freedom and constitutional monarchy are met. They also call for a proportional voice in the government.