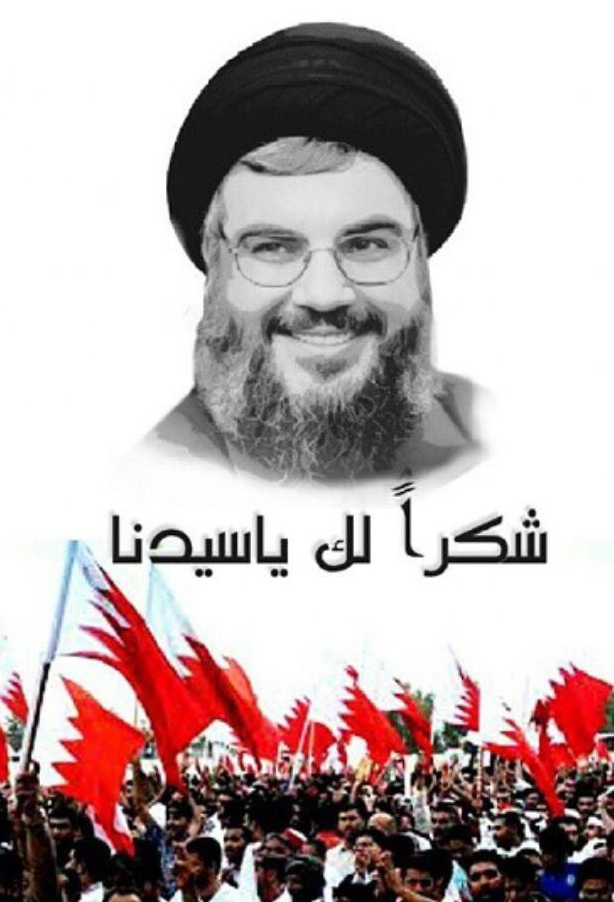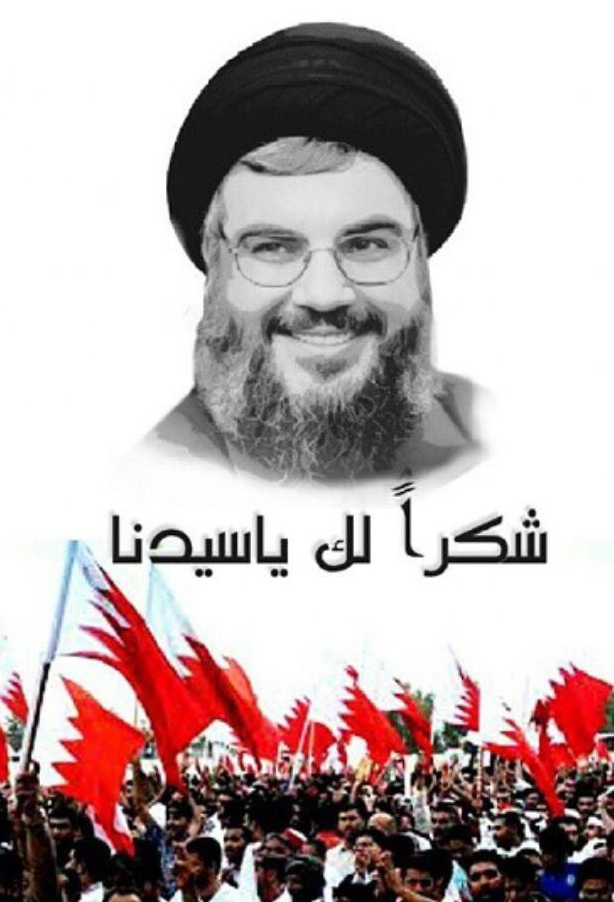 "We know O Sayyed that you always stand by the oppressed people in the world. And your support to the Bahraini people is because that you know very well we are righteous people who are abandoned by the political regimes and the governments which don't care but for its interests," Bahrainis addressed Sayyed Nasrallah.
In their letter, Bahrainis vowed to abide by the instructions of their leadership, the leading cleric Ayatollah Sheikh Issa al-Qassem and Sheikh Ali Salman, noting they will stick to the peacefulness of their pro-democracy movement.
"We believe that this way is filled with obstacles. However, we will take it," Bahrainis said referring to the peacefulness of their movement.
They also recalled what protesters had used to chant in the Pearl Roundabout, which was smached by Al-Khalifa regime,: "Thank You, Thank You."
Sayyed Nasrallah has repeatedly praised the Bahraini people over their peaceful movement, stressing that their demands of justice and equity are righteous.
Earlier on Friday, the resistance leader denounced Al-Khalifa regime over the arrest of the Seceretary General of al-Wefaq prominent opposition group. His eminence hailed the Bahraini religious leadership for insisting on the peacefulness of the protests in a bid to protect the country from violence.
"In Bahrain, there are people who are still demonstrating since four years. This is unique and different model in the world. Movements in all world arenas descended to violence except this arena (Bahrain), not because weapons cannot be used in Bahrain or arms and fighters cannot be delivered to it… but because of the will of clerics and political leadership (of the opposition) that insists on the peaceful course," his eminence revealed.