Bahrain
Bahrainis to stage fresh protest rallies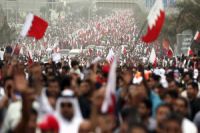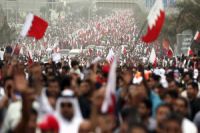 Bahrain's main opposition group al-Wefaq says anti-regime demonstrators are to stage fresh protest rallies across the Persian Gulf state on Friday.
Al-Wefaq said in a statement issued on Thursday that all the major opposition parties in Bahrain are set to take part in the protests, which are planned to be held later in the day.
The statement said: "The demonstrations are to insist on a right that is clear and legitimate for the Bahraini people to move towards democratic transformation."
The Bahraini group also stressed that anti-regime protests will continue in the country until the demands of the nation are met.
The call for fresh protests in Bahrain comes despite the law passed by the Al Khalifa regime in July, banning all protests in the capital, Manama.
On August 14, Bahraini protesters took to the streets in several towns near Manama, chanting slogans against Al Khalifa amid a heavy-handed crackdown by security forces.
Clashes erupted in several areas between regime forces and protesters. Reports said that police fired tear gas and birdshot to disperse protesters.
The uprising in Bahrain began in mid-February 2011.
The Al Khalifa regime launched a brutal crackdown on the peaceful protests and called in Saudi-led Arab forces from neighboring states. Scores of people have been martyred and hundreds of others arrested in the clampdown.