Bahrain
Bahrain's Al-Wefagh: The Regime is Pushing toward Aggravation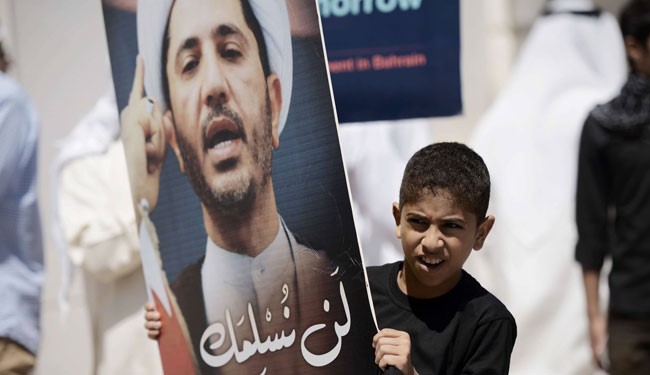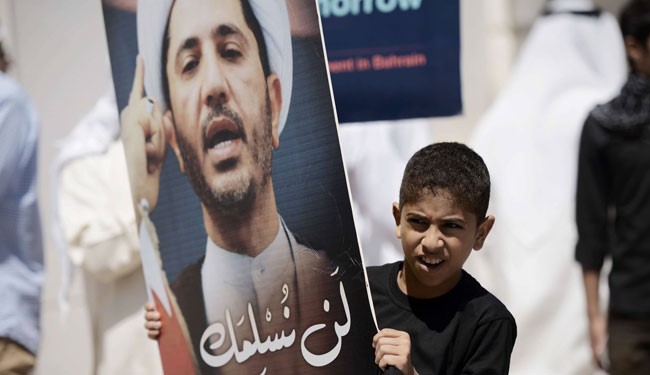 Al-Wefaq National Islamic Society in reaction to 4 years jail sentences for Sheikh Ali Salman Secretary General of the Al-Wefaq National Islamic Society and Leader of the majority opposition's of the country announced on Twitter: "The regime is pushing toward aggravation and issued a sentence of four years for the Bahraini opposition leader Sheikh Ali Salman."
Bahraini judiciary dependent to Royal Family of Al-Khalifa sentenced Sheikh Ali Salman Secretary General of the Al-Wefaq National Islamic Society and Leader of the majority opposition's of the country 4years in prison.
Salman, 49, was also found guilty of "insulting an official body", the judiciary source said, referring to the interior ministry, Guardian reports.
His arrest on 28 December drew condemnation from both the US and Iran and many other countries, as well as human rights groups, and triggered demonstrations across the tiny Persian Gulf kingdom.
On October Amnesty International called on Bahraini officails to free bahrain most prominent opposition figure, before an expected verdict on charges that he "incited anger against the Persian Gulf Arab state's monarchy".
Many others human rights organizations and activists rejects charge against most prominent of Bahraini opposition.
Bahrain a tiny state that is home to the US navy's fifth fleet, has been rocked by unrest since a uprising in 2011 demanding a constitutional monarchy and more representative government.
At least 89 people have been killed in clashes with security forces, while hundreds have been arrested and put on trial, rights groups say.