Bahrain
Bahrain's al-Wefaq messages on execution of 3 activists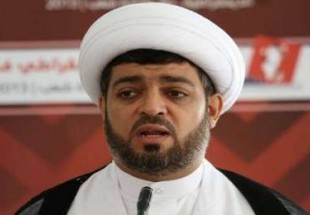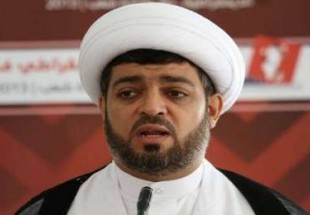 Hussein al-Deihi, deputy secretary general of Bahrain's Islamic movement, al-Wefaq, has issued a message calling the execution of three young activists as the illogical method of Bahraini government in interacting with its citizens who merely demand their honor, justice and democracy, reported Taqrib News Agency (TNA).
He referred to the measure to be far away from all human values and urged for formation of an international committee to probe into the crimes, oppression, religious provocations and destruction of the civilization by Al-Kalifa.
Bahraini figure called Al Kalifa as the responsible side for the critical situation in the country and added," The case during which death verdicts have been issued has been far away from the least preliminaries of justice and indiscrimination and it is totally rejected; hence, it is an alarm for the political, judiciary, legal and security situation of the country."
He hailed the martyrdom of three activists as an element to boost the revolutionary spirit of the citizens and called the nation to maintain their peaceful movement.
Senior member of al-Wefaq stressed that the event will boost the determination of the people in maintaining their demands until they are witness to prevalence of a democratic system and formation of a legal government which respects the freedom of its nation and human rights.
Bahrain executed three anti-regime Shia activists over their alleged role in a 2014 bomb attack, amid widespread public anger against the death verdicts.