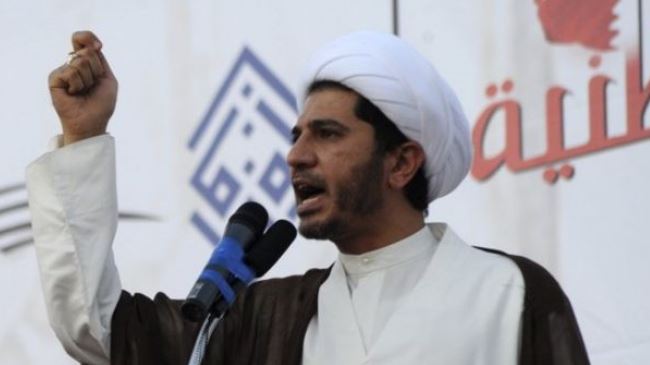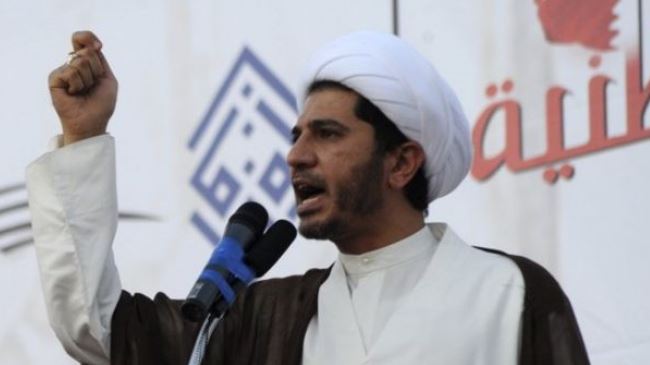 Bahrain's main opposition party has rejected a new offer for reforms by the Manama regime, saying the proposal does not meet the legitimate demands of the Bahraini people.
Sheikh Ali Salman, the secretary general of the al-Wefaq party, said Saturday that the proposal related to legislative, security and judicial reforms ignores the public demands.
The Bahraini cleric also slammed the Al Khalifa family for retaining all powers.
On Friday, thousands of protesters held a demonstration in the capital, Manama, to denounce the proposal.
The proposal issued by Bahrain's Crown Prince Sheik Salman bin Hamad Al Khalifa summarizes proposed changes that include redefining electoral districts, promises of judicial reform and new codes of conduct for security forces.
The Bahraini opposition has attended two rounds of national dialog since 2011 to find a political solution to more than three years of protests in the country.
Al-Wefaq withdrew from the talks, arguing that the Al Khalifa regime has ignored its demand for a greater share in power.