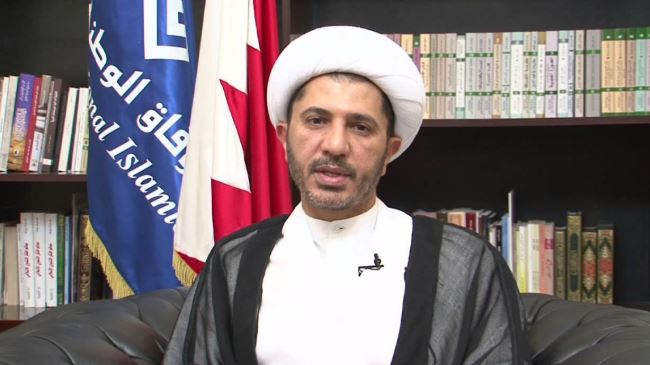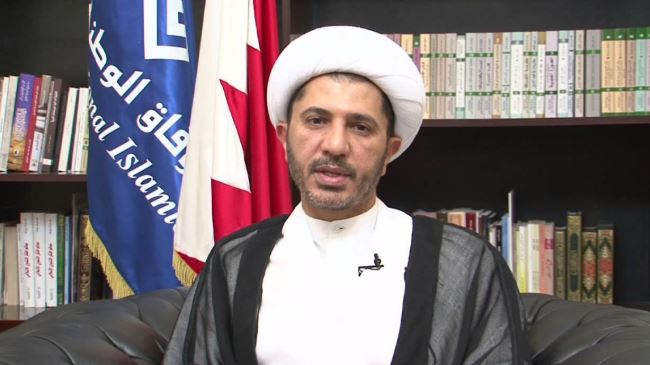 Bahraini authorities have extended the detention of the secretary general of the country's main opposition bloc, the al-Wefaq National Islamic Society, for one week to conduct further interrogations.
Sheikh Ali Salman was remanded in custody on Tuesday for a week pending further questioning.
Al-Wefaq immediately reacted to the decision, describing it as "dangerous escalation."
The development comes a day after Bahraini prosecutors charged the 49-year-old senior opposition leader with a bid to change the ruling Al Khalifa regime in the tiny Persian Gulf kingdom.
Sheikh Salman is charged with "promoting regime change by force, threats, and illegal means and of insulting the Interior Ministry publicly," the Bahraini prosecutor, Nayef Mahmud, said in a statement on Monday.
He added that the Shia leader is suspected of calling for foreign interference by "urging superpowers to intervene in Bahrain to support him in his bid to change the regime."
The Bahraini opposition group has called for the immediate release of Sheikh Salman, describing his arrest as "an escalating step that targets social stability and civil peace in Bahrain."
The European Union (EU) has warned that Sheikh Salman's arrest will worsen Bahrain's already fragile political and security situation.
The EU said in a statement on Monday that the move by the Al Khalifa regime marked a further step in igniting confrontation between the country's opposition and authorities.
Bahrain has been witnessing almost daily protests against the Al Khalifa dynasty since early 2011, when an uprising began in the kingdom. Since then, thousands of protesters have held numerous rallies in the streets of Bahrain, calling for the Al Khalifa royal family to relinquish power.