Human Rights
Zionist-backed Azeri Government Intensifies Suppressive Measures against Azeri Muslim People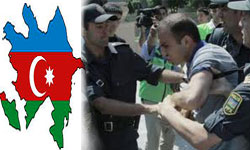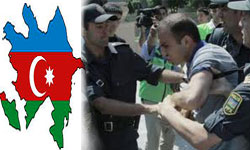 Zionist-backed Azeri Government's Security forces arrested 20 key Islamist figures in Baku in a new wave of intensifying repression of the opposition, specially Islamists, in the Caucasian state.
According to FNA dispatches, in the latest wave of arrests, Azeri security forces arrested 20 prominent Islamist activists and scholars in Nardaran neighborhood in the capital, Baku.
The move by the Zionist-backed Azeri Government is aimed at exerting pressure and intimidating opposition figures.
The Azeri government has also raised fabricated allegations to arrest Islamist figures and decrease Islamic activities by the overwhelmingly Muslim nation.
The Zionist-backed Baku government claims that a majority of those arrested have been involved in drug-related activities and keeping narcotics in their homes.