Europe
Balkan flooding leaves at least 20 people dead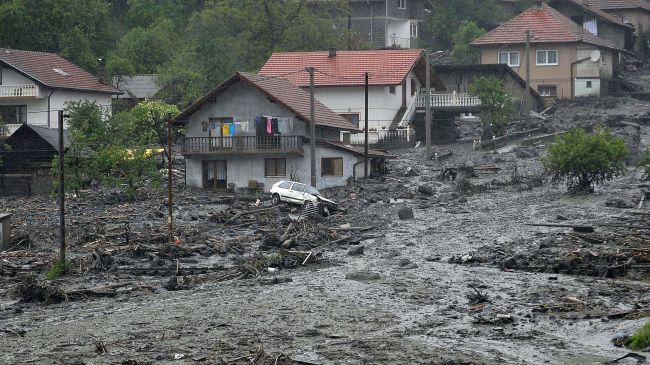 Record flooding across the Balkans has claimed the lives of at least 20 people and resulted in the evacuation of tens of thousands of citizens from their homes in the region.
Authorities said on Saturday that 12 victims were from Bosnia and the rest from Serbia. They also predicted that the death toll could go up further in the coming days.
Heavy rains and swollen rivers have been surging into villages, towns and cities in the past three days in the Balkan Peninsula.
The flooding, triggered by torrential rains, forced the governments of Bosnia and Serbia to declare a state of emergency on May 15.
According to officials, some 10,000 people have been evacuated in the eastern Bosnian town of Bijeljina and more than 15,000 have been evacuated from the flood-hit regions of Serbia.
Officials expect a new flood wave on the Sava River on Sunday evening.
Speaking at a news conference on Thursday, Serbian Prime Minister Aleksandar Vucic said, "This is the greatest flooding disaster ever. Not just in the past 100 years; this has never happened in Serbia's history."
Meteorologists also described the flooding as the worst since records began about 120 years ago.