Syria
Ban Ki-moon urges States to stop arming rebels in Syria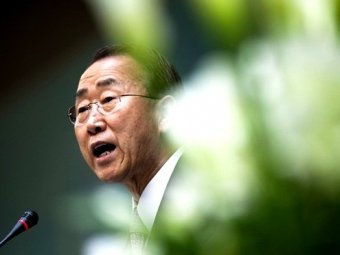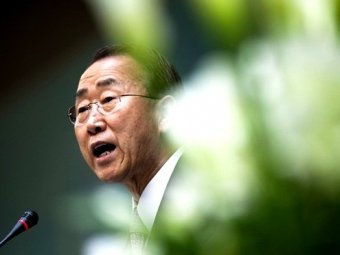 United Nations Secretary, General Ban Ki-moon, has warned of the escalation of violence along the Syrian-Turkish border and the effect of Syria's unrest on Lebanon.
"The escalation of the conflict along the Syrian-Turkish border and the impact of the crisis on Lebanon are extremely dangerous. They show that this is a regional calamity with global ramifications," Ban said at the opening of the World Forum for Democracy in the French city of Strasbourg.
He also urged countries supplying weapons to both Damascus and the insurgents to stop militarizing the unrest in Syria.
"I am deeply concerned by the continued flow of arms to both the Syrian government and opposition forces. I urge again those countries providing arms to stop doing so," he said.
"Militarization only aggravates the situation … I am calling on all concerned to abandon the use of violence, and move toward a political solution. That is the only way out of the crisis," the UN chief added.