Syria
Ban Ki-Moon Welcomes Syria's Bid to Join UN Treaty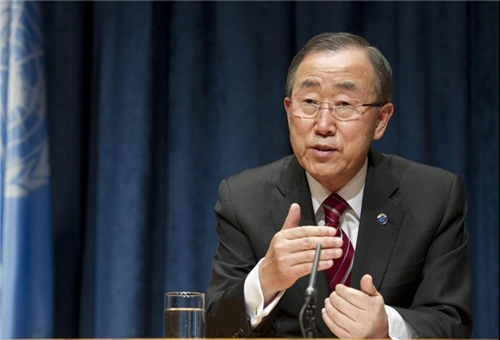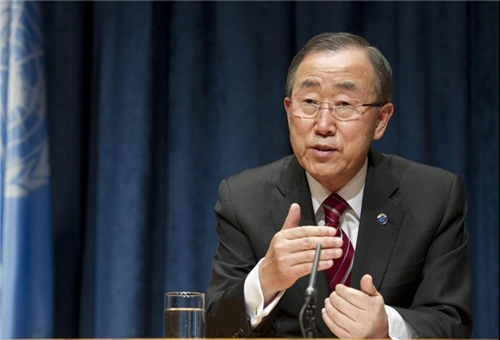 UN Secretary-General Ban Ki-moon received a letter from Damascus on the Syrian intention to join the international convention banning chemical weapons and welcomed the initiative, his spokesperson said on Friday.
"The Secretary-General has today received a letter from the Government of Syria, informing him that President Bashar al-Assad has signed the legislative decree providing for the accession of Syria to the Convention on the Prohibition of the Development, Production, Stockpiling and Use of Chemical Weapons and on their Destruction of 1992," the spokesperson said in a statement.
In its letter to Ban Ki-moon on Thursday, the Syrian authorities said their country, which is not a signatory to the convention, agreed to comply with the agreement's provisions before officially signing it, Al-Alam reported.
"The Secretary-General welcomes this development, noting that, as depository of the Convention, he has long called for universal accession to the Chemical Weapons Convention," the statement added.
Russian Foreign Minister Sergei Lavrov, who met on Thursday in Geneva with US Secretary of State John Kerry for talks on Syria, welcomed earlier Damascus' initiative and warned against protracting Syria's accession to the convention.
Syrian Foreign Minister Walid al-Mualem said earlier that his country would sign the Chemical Weapons Convention (CWC), following a Russian initiative under which Syria would hand over its chemical weapons and join a convention that prohibits their use.
Damascus pledged to open its storage sites and provide full disclosure of its stocks immediately.
The crisis in Syria started in March 2011, when pro-reform protests turned into a massive insurgency following the intervention of western and regional states.
In recent days, the US, Israel and France have adopted the rhetoric of war against Syria over allegations that the Syrian government was behind a recent chemical attack near Damascus.