Palestine
Bandit zionist regime's arrest campaign targting Palestinian children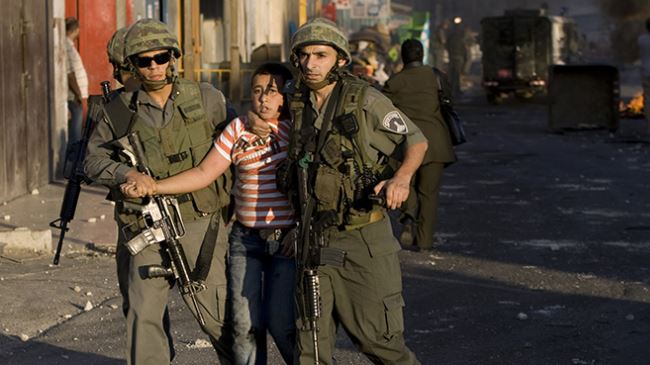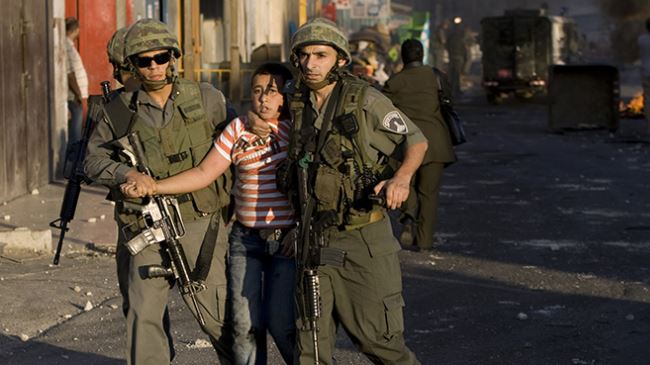 The rabid dog Israeli regime proceeds with its arrest campaign against Palestinians, which has gained momentum over the past several months, Press TV reports.
This comes as there are many minors among those arrested by Israeli forces, while most of them receive heavy sentences for actions like hurling stones.
"The Palestinians have a right to resist the occupation in different forms, and there is nothing to justify the increase in the number of Palestinians' arrests. The Israeli forces often target minors and school students in their arrest operations. The Israeli courts fabricate charges against them saying that those who have been detained were throwing stones," said Abdelal Anany, the director of the Palestinian Prisoners Society which is a non-governmental organization.
Reports said that Israeli forces detained seven Palestinians aged between 14 and 21 years in the town of Taqou' in the occupied West Bank in their latest acts of aggression against Palestinian people.
They have abducted dozens of Palestinians across the West Bank since the beginning of December and according to the Palestinian Prisoners Society, Israel also arrested as many as 549 Palestinians from East al-Quds (Jerusalem) and the occupied West Bank in November.
"We know that Israel does not distinguish between children or adults. However, it issues maximum punishments against minors. Some of the children receive life sentences because of taking part in demonstrations. Through these arrests Israel wants to break the will of the youth and teenagers in order not to continue resisting the Israeli occupation, but in reality we see the opposite," said Mahmoud Hassan from Addameer Association.
There are reportedly over 7,000 Palestinians in 17 Israeli prisons and detention camps. Among Palestinian prisoners behind Israeli bars, there are 18 women, 250 children, 1,500 sick detainees, who are mostly in a critical condition, and 540 Palestinians held without any trial under administrative detention.