Bangladesh
Bangladesh begins crackdown to nab hate attackers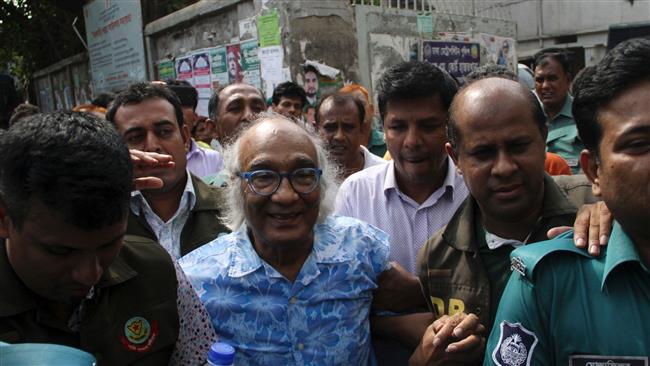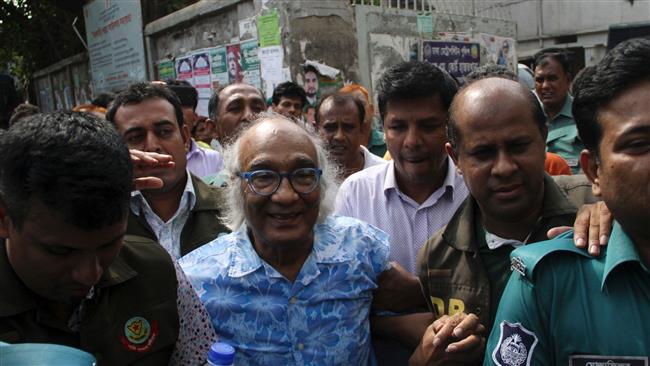 Officials in Bangladesh have launched a major crackdown on suspects believed to be behind a surging number of attacks on minorities and foreigners in the country.
Police said it had arrested more than 3,000 people by Saturday, including dozens of militants, in a sweeping crackdown over the past 24 hours.
A.K.M Shahidur Rahman, deputy police inspector general, said authorities had arrested 3,155 people. He said the figure included 27 members of Jamayetul Mujahideen Bangladesh (JMB), a group the government of Prime Minister Sheikh Hasina blames for a spate of gruesome murders in recent months. The government says claims of responsibility by al-Qaeda and the Takfiri Daesh terrorist group cannot be deemed genuine.
Hasina, who leads a secular government in Bangladesh and has repeatedly vowed to tackle extremism, hailed the ongoing crackdown, saying her administration would do its best to catch the criminals.
"Where will the criminals hide? Each and every killer will be brought to book," Hasina told a meeting of her ruling Awami League party on Saturday, adding, "It may take time, but God willing, we will be able to bring them under control."
Hasina said the current operation will be an extension of the crackdown the security forces carried out after the 2015 mayhem, when opposition parties organized a deadly transport blockade.
Opponents reacted to the recent arrests, saying it was a ploy by Hasina to repress dissent.
"Hundreds of opposition activists have been arrested in the police drive," said Bangladesh Nationalist Party (BNP) secretary general Fakhrul Islam Alamgir, adding that "many ordinary and innocent people are being detained" in the name of the crackdown against militants.
Police said it also seized nearly 1,000 motorcycles across Bangladesh. Attackers have used motorbikes as the prime tool to carry out the attacks.
Daesh claimed responsibility for the most recent cases of such hate attacks, including the killing of an elderly Hindu priest who was found nearly decapitated in a rice field.
A Christian grocer was also hacked to death near a church in recent days.