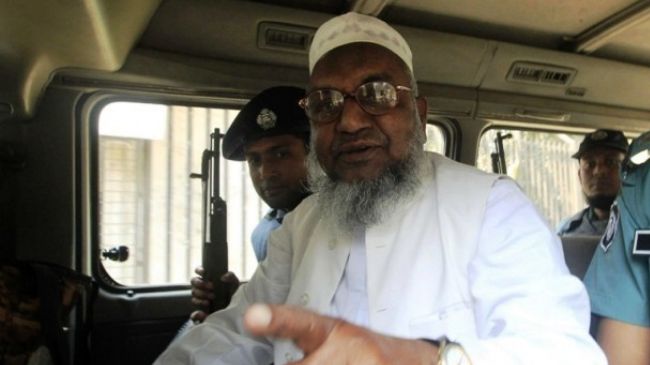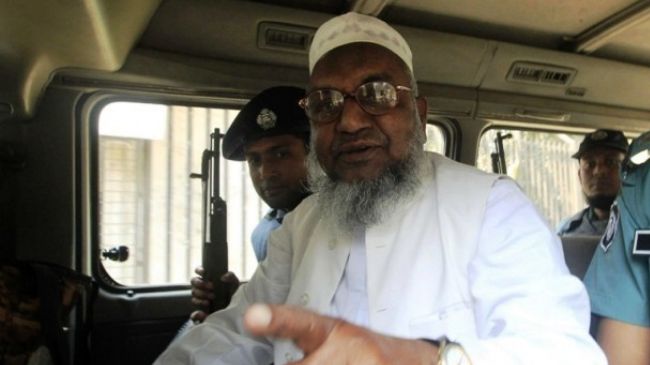 Bangladesh's highest court has halted the hanging of a senior leader of Jamaat-e-Islami party (JI) just minutes before he was set to be executed for war crimes during the country's bloody war in 1971.
"The chamber judge of the Supreme Court has stayed the hanging until 10.30am tomorrow (Wednesday)," JI leader Abdul Quader Molla's defense lawyer said.
Earlier, Bangladesh had ordered the execution of Molla after midnight on Tuesday.
"He will be executed after 12.01pm (1801 GMT) tonight as all legal processes have been exhausted," Bangladesh's deputy law minister Quamrul Islam said, adding, "In the presence of two magistrates he was asked whether he would seek pardon from the president and said 'no'."
Prisons chief Main Uddin Khandaker also said all preparations have been made to carry out the execution of the 65-year-old senior leader.
This development comes after Bangladesh's Supreme Court handed Mollah the death penalty for committing war crimes during the 1971 war of independence.
Mollah was initially sentenced to life in prison in February, but that sentence was toughened up after he appealed against the ruling.
Several top opposition leaders have so far been convicted by a controversial tribunal for their role in mass killings during the war, which saw then East Pakistan break from Islamabad.
The opposition accuses the government of seeking to intimidate them by trying their leaders for alleged war crimes committed more than 40 years ago.
Rights groups also say the court's legal procedures fall short of international standards.
People have taken to the streets in major Bangladeshi cities on many occasions to protest against controversial trials of opposition activists and leaders.
Nearly 200 people have been killed and thousands wounded in clashes with police since the beginning of this year.
Bangladesh's main opposition parties and several Islamic groups staged nationwide strikes to strongly condemn the killing of protesters in a crackdown by security forces.
Bangladesh has experienced a turbulent history marred by military coups, bloody turmoil and natural catastrophes.