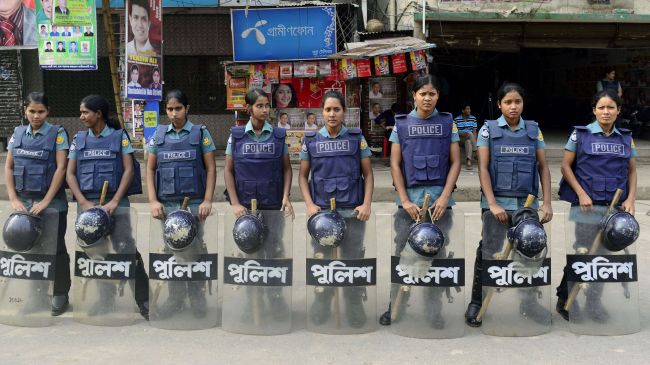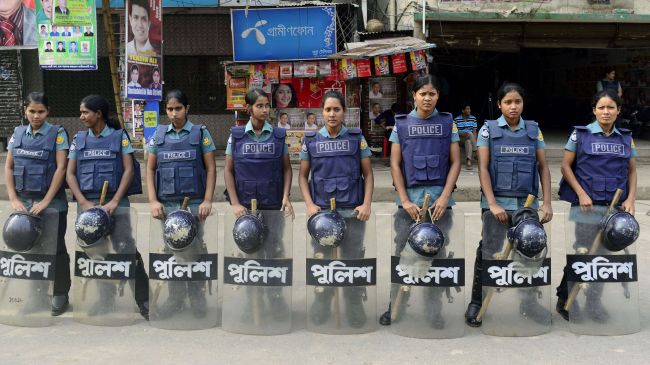 Bangladesh's main opposition party has announced a new 84-hour nationwide strike amid high political tensions in the South Asian country.
Bangladesh Nationalist Party (BNP) on Saturday announced the strike, starting on Sunday after police detained BNP leaders.
On Friday, police arrested five top BNP leaders, including opposition leader Begum Khaleda Zia's adviser and a special assistant, and also stormed the homes of other leaders.
The arrests came shortly after the BNP and its allies called a nationwide 72-hour shutdown.
"To protest the arrests of our senior leaders, we were forced to extend the shutdown by another 12 hours to 84 hours," said Joint Secretary General of the BNP, Ruhul Kabir Rizvi.
"They were arrested on specific allegations as they were instigating attacks on people and their properties," said Shamsul Haqu Tuku, junior minister for home affairs.
The strike is aimed at forcing the ruling Awami League to hold elections, due by January at the latest, under a caretaker government.
Bangladeshi Prime Minister Sheikh Hasina has repeatedly refused the opposition's demand, offering the establishment of an all-party government to see through the elections with her staying in charge.
The gridlock in Bangladesh has led to the deaths of around 20 people during several violent protests and shutdowns.
The rising tensions in the impoverished country are threatening its $22 billion garment export industry, which has already been hit by a string of fatal factory accidents this year.