Bangladesh
Bangladesh opposition condemns 'mass killing' of protesters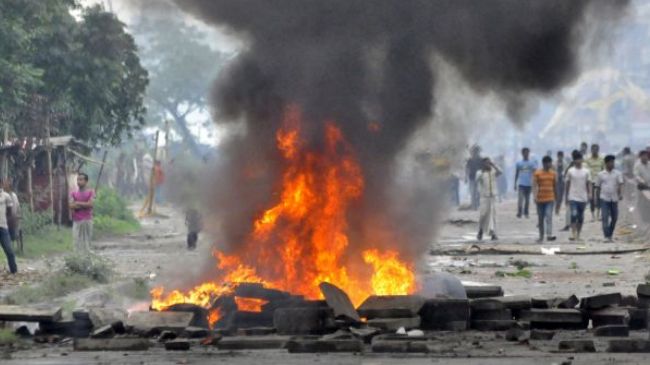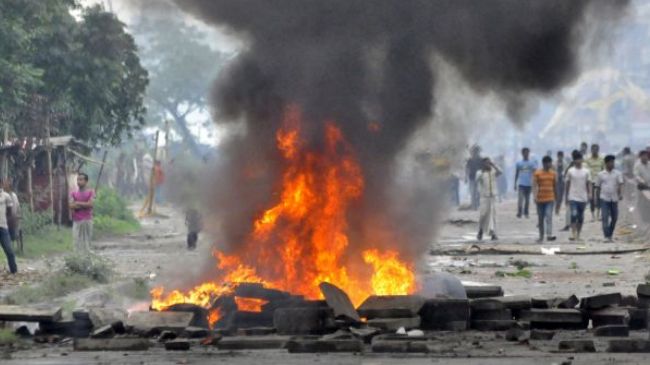 Main opposition Bangladesh Nationalist Party (BNP) and its Islamist allies have launched a two-day shutdown to condemn the 'mass killing' of the protesters.
There were reports that on Wednesday roads and motorways in the capital Dhaka were empty and schools and business were closed across the country.
According to local police Chief Mohammad Moniruzzaman, the protesters hurled three small homemade bombs in Dhaka's Tejgaon district, but no one was injured.
The Islamists urged the government to introduce a new blasphemy law and called for the execution of bloggers who had insulted Prophet Mohammed (PBUH).
On Sunday, thousands of angry protesters took to the streets, demanding an anti-blasphemy law and strict punishment for blasphemous blogging. They urged death penalty for those who defame Islam.
The government, however, has refused to accept the demands.
This comes while the opposition accuses the government of seeking to intimidate them by trying their leaders for alleged war crimes committed more than 40 years ago. Three leaders have so far been convicted by a special tribunal for their role in mass killings during the 1971 independence war, which saw what was then East Pakistan break from Islamabad.
Rights groups also say the court's legal procedures fall short of international standards.
People have taken to the streets of Dhaka and some other cities several times to protest against controversial trials of opposition activists including the leaders of the country's Jamaat-e-Islami party.
More than 150 people have been killed in clashes with police since the beginning of this year.