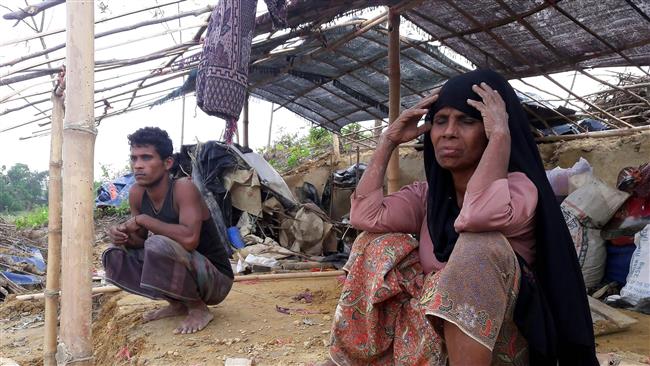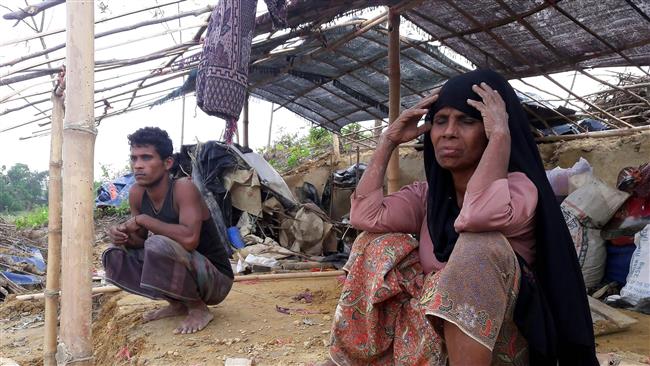 Security forces in Bangladesh have detained and sent back to Myanmar dozens of Rohingya Muslim refugees who had made it across the border despite coming under fire by Myanmarese troops.
Bangladeshi police said they had intercepted 70 Rohingya Muslims after they fled violence in the northern state of Rakhine in Myanmar and crossed the "zero line" border zone late on Saturday.
The villagers were caught roughly four kilometers inside Bangladeshi territory en route to a refugee camp in Kutupalong, where thousands of Rohingyas already live in squalid conditions, according to local police chief Abul Khaer.
"All 70 were detained and later pushed back to Myanmar by the border guards," Khaer said.
"They were pleading with us not to send them back to Myanmar," said one policeman on condition of anonymity.
Reports said the Bangladeshi government had instructed local officials in the districts bordering Myanmar not to allow "illegal entry" by Rohingya Muslims.
Hours before the Rohingyas were caught in Bangladesh, troops on the other side of the border, in Myanmar, had opened fire on Muslims attempting to flee violence.
Journalists watching the mass flow of Muslims on Saturday said Myanmarese troops used mortar shells and machine guns to fire at hundreds of fleeing Rohingya villagers, including women and children. Bangladesh border guards also confirmed the account, saying the firing took place at Ghumdhum border post, where thousands have been stranded since Friday, when renewed clashes began.
The minority Muslims have been subjected to violence at the hands of Buddhist extremists in Rakhine since 2012. The state has also been under a military siege since October 2016.
Renewed violence erupted last week after dozens of police and border outposts in Rakhine allegedly came under attack by a group claiming to be advocating the Muslim Rohingyas against the government crackdown in Rakhine.
A total of 89 people, including 12 security personnel, were killed during the violence.
Myanmar's government brands the 1.1 million-strong Rohingya population in the country as "illegal immigrants" from Bangladesh. Rohingya Muslims, however, have had roots in the country that go back centuries. They are considered by the UN as the "most persecuted minority group in the world."
The government used a militant attack on border guards back in October 2016 as a pretext to enforce the blockade on Rakhine.
There have been numerous eyewitness accounts of summary executions, rapes, and arson attacks by the military since the crackdown began.
Some 87,000 Rohingya Muslims have fled to Bangladesh since last year amid the crackdown.