Bangladesh
Bangladeshis hold demos against religious leader's death sentence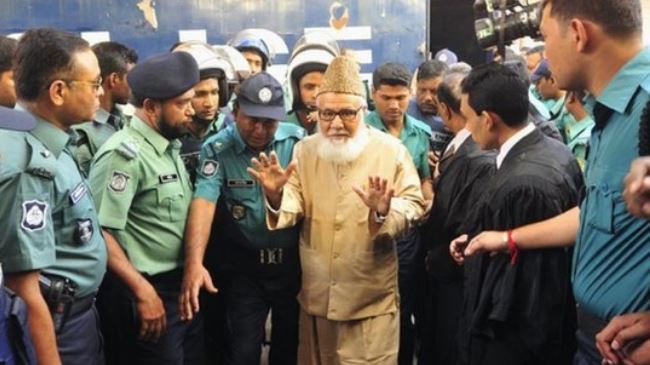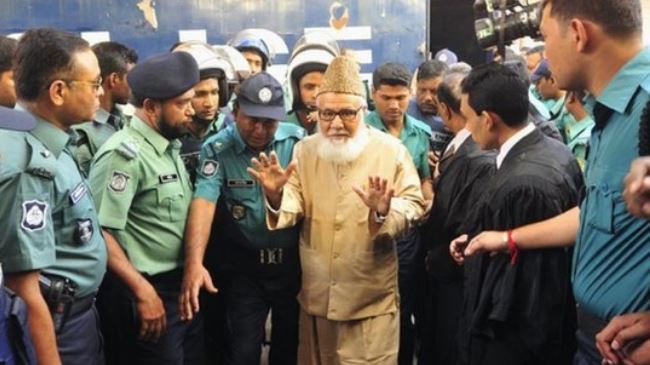 Hundreds of people have taken to the streets in Bangladesh to protest against the death sentence handed down to a prominent religious leader.
On Thursday, people in the northwestern cities of Bogra and Rajshahi held a rally to express their anger at the verdict of a Bangladeshi court sentencing Motiur Rahman Nizami, the leader of Jamaat-e-Islami party, to death.
Nizami was prosecuted for what the court calls crimes against humanity during Bangladesh's war of independence in 1971.
The Asian country's police forces used tear gas and rubber bullets to disperse demonstrators.
The clashes occurred after the supporters of Jamaat-e-Islami party blocked a major highway in Bogra, which is the stronghold of the religious group.
"At least 140 Jamaat activists have been arrested from the city to prevent violence," local police chief, Saifuzzaman Faruqui, said.
Earlier on Wednesday, the prominent religious party called on its supporters to go on a three-day strike and hold massive demonstrations all over the country. Another nationwide strike is set to be launched on Sunday.
Meanwhile, eight people were also detained in the Bangladeshi capital city of Dhaka, the police sources announced.
The leaders of Jamaat-e-Islami party are accused by the Bangladeshi government of backing Pakistan in the 1971 independence war. The country's judiciary system has sentenced several senior Jamaat officials to death so far. The verdicts have plunged the country into violence that has claimed hundreds of lives.