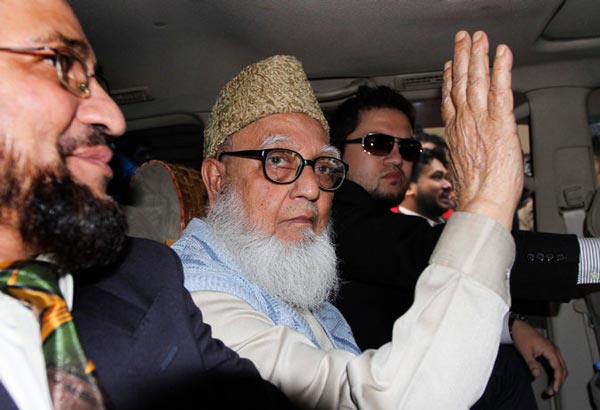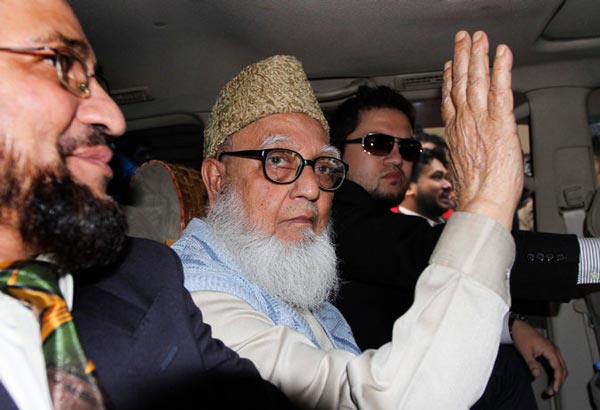 "Professor Ghulam Azam played a key role in the global Islamic movement in the world, I strongly believe that his demise does not mean the death of the Islamic movement in Bangladesh," Brigadier General (retired) Abdullahil Amaan Azmi, his son, told OnIslam.net.
"My father, Ghulam Azam, had to travel extensively throughout Bangladesh to preach and establish Islam in Bangladesh during his whole life," he added.
Over the past 60 years, the late professor played a key role in Bangladesh and Pakistan politics.
He has been an active partner and ruler of Bengali language movement in 1950's democratic movement in Bangladesh, formerly known as East Pakistan.
Promoting unity between Pakistan and Bangladesh, his role in the 1971 Bangladesh "independence" war has put him in the middle of a controversy of the claimed war crimes committed during this era.
However, he remained as a preacher, and leader of the Islamic movement in the world as well as in Bangladesh.
Azam, whose imprisonment on war crimes charges set off violent protests last year, died on October 23 at the prison ward at Bangabandhu Sheikh Mujib Medical Univrsity (BSMU) in Dhaka, a state run hospital, Bangladesh; he was then buried in their family graveyard at Dhaka on October 25.
Azam, a former chief of the Jamaat-e-Islami Party,was sentenced to 90 years in prison on 61 charges of war crimes during the 1971 Bangladesh war of independence from Pakistan.
The former East Pakistan declared independence from Islamabad in December 1971 at the end of a nine-month civil war in which the government says three million people were killed.
Independent estimates put the figure much lower.
A dozen of defendants are being tried by the Dhaka-based International Crimes Tribunal, which was set up in March 2010, over their alleged role in the war.
But all the defendants are either members of the Jamaat-e-Islami party or of the main opposition Bangladesh National Party (BNP), prompting accusations that the process is politically-driven.