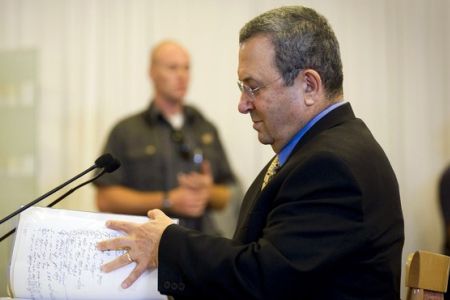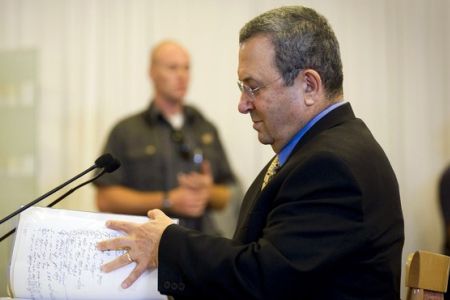 Israeli Defense Minister Ehud Barak has described a Gaza-bound aid convoy seized in Israel's May 31 commando attack as a "planned provocation."
"The flotilla of May 31 was a planned provocation," Barak said on Tuesday in sworn testimony before an internal panel set up to probe the legality of the onslaught and Tel Aviv's years-long blockade of the Gaza Strip, AFP reported.
Barak said discussions Israeli authorities held back to April had concluded that the organizations sponsoring the Gaza Freedom Flotilla "were preparing for armed conflict to embarrass Israel."
Barak said different alternatives were discussed weeks before the incident, adding he and other senior officers had considered the possibility that the activists would attack the troops when they tried to the planned takeover.
"We regret any loss of life," the minister said. "But we would have lost more lives if we had behaved differently."
He also defended Israel's naval blockade and border restrictions on Gaza as "absolutely essential to stop Gaza from transforming into a massive arsenal."
Barak's appearance before the Tirkel panel came a day after Prime Minister Benjamin Netanyahu's testimony before the five-member commission.
Netanyahu insisted Israel acted in accordance with international law when it stormed the boats, which led to the death of nine Turkish civilians onboard the civilian convoy. He also accused Ankara of looking to gain from a high-profile confrontation between Turkish activists aboard the Flotilla and the soldiers who attacked the 6-vessel fleet in international waters.
Israel's Chief of Staff Gabi Ashkenazi is due to take the stand on Wednesday and is expected to be questioned on operational aspects of the raid.
The commission, headed by retired Israeli judge Yaakov Tirkel, And including two international observers, is allowed neither to quiz the soldiers involved in the May attack, nor to question the decision-making process.