Middle East
Yemen
Barbaric ISIS Executes People in Market then Beheads 4 Prisoners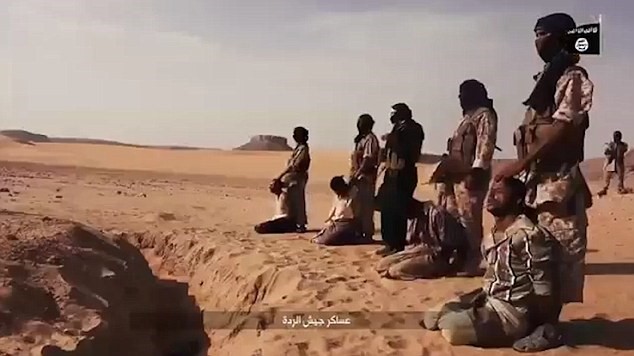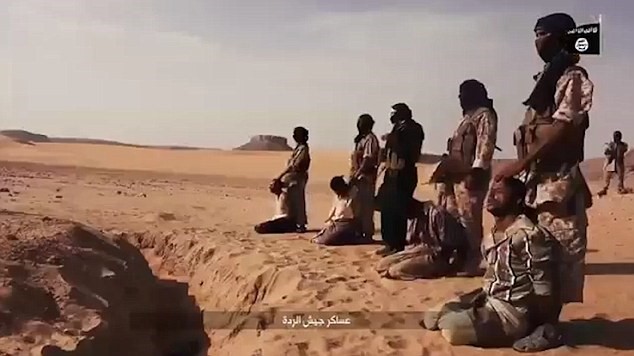 New ISIS propaganda video in Yemen shows ISIS terrorists attack a village and blow up buildings after capturing weapons, they executing men and women in a market and beheading four prisoners.
In their savage attack they shoot two men in a market acussing them as 'Murtad' (Infidel) .The 21-minute video was reportedly filmed in Hadramaut, western Yemen.
Labelled as 'soldiers of the apostate', four men are forced to kneel as they are beheaded by masked knifemen.
Earlier in the video, wearing desert camouflage terrorists are shown planning attacks before making a night assault on an outpost.
As dawn breaks, the gunmen go building by building and take ammunition, weapons and what looks like a suicide belt. Once clear, they blow up the building.
In a later segment, they are shown driving into a market place and walking up to a young man, who the labelled as a 'Murtad', in the Arabic subtitles, Daily Mail reports.
The horrific execution is filmed from the point of view of the gunman, and was the camera shows the market again, it is empty.