Iraq
Barzani militias behave like ISIS, destroy Iraqi bridges as they retreat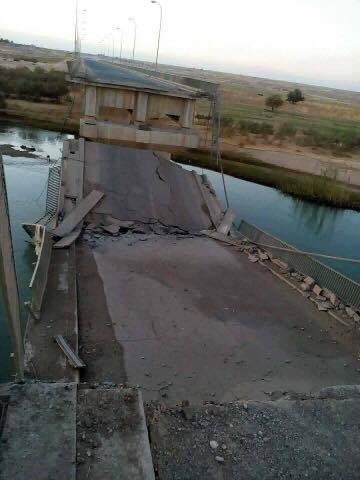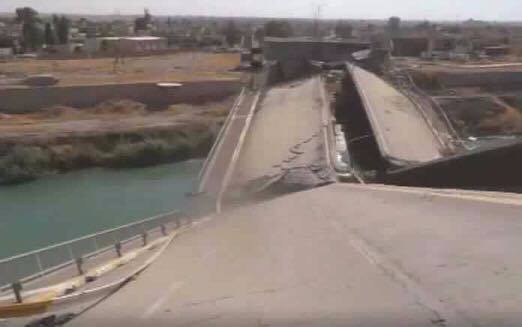 In their retreat across northwest Iraq, pro-Bazani militias are carrying out the same kind of actions that the Islamic State is infamous for, destroying infrastructures that they cannot hold onto.
Recently, Barzani regime forces destroyed two bridges that cross major rivers that connect the main road leading to the city of Erbil via Kirkuk.
Picture evidence has surfaced showing the destruction of these bridges which are located in the area of Altun Kupuri – town of which is now under the control of Baghdad-led forces.
Barzani loyalist militias destroyed the bridges to slow down Iraqi pro-government forces after it became apparent they they could not hope to retake Altun Kupuri.