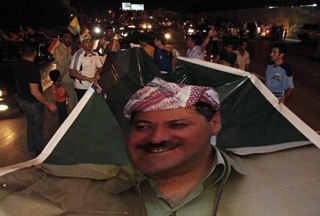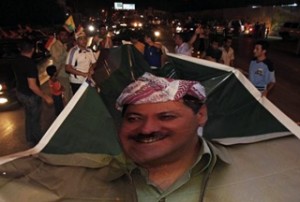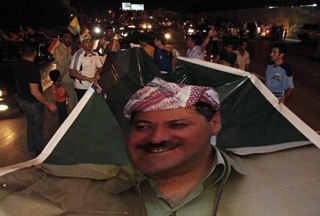 Iraq's election commission has announced the re-election of Massud Barzani as the regional president of Kurdistan with the majority of the vote.
Official results showed on Wednesday that Massud Barzani had won 69.6 percent of the presidential vote in the weekend elections.
Barzani's nearest challenger university professor Kamal Miraudly came in second with 25.35 percent of the vote.
The official results also revealed that Kurdistan's two-party ruling alliance -Barzani's Kurdistan Democratic Party (KDP) and Iraqi President Jalal Talabani's Patriotic Union of Kurdistan (PUK) — had won 57 percent of the vote in the regional elections.
Opposition parties — Gorran (Change) list and Services and Reform– however, have accused Barzani's party of vote rigging. The Gorran list took 23.57 percent of the vote, while the leftist Services and Reform garnered 12.8 percent.
Almost 80 percent of the regions 2.5 million eligible voters cast their vote in the region's second presidential and parliamentary elections since the US invasion of the country in 2003.