Iran
Basij Commander: Iran's Problem with US Not Related to Confidence-Building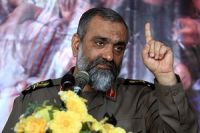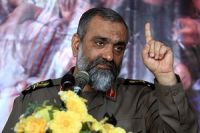 Confidence-building is not the main problem which has hindered resumption of ties between Iran and the US, Commander of Iran's Basij (volunteer) Force Brigadier General Mohammad Reza Naqdi said, reminding that hostility towards Tehran forms the essence of Washington's foreign policy.
"Our problem with the US does not pertain to confidence-building, rather it is related to the nature (of the US)," Naqdi said addressing a Basij gathering in the Northeastern city of Mashad on Wednesday.
According to FNA, he pointed to the substantive differences between Iran and the US, and explained that the US has long shown a hostile attitude towards Iran and this enmity has now become an intrinsic part of the US foreign policy. "The US has committed hundreds of crimes against the Iranian nation and some people should not be pleased with (President Obama's) Norouz message in the Persian language because the US is used to arrogance."
"Today our economic problems are not resolved by establishing ties with the US, because our first economic problem with the West is reliance on oil and of course the westerners should realize that if the issue of sanctions is not resolved through diplomacy, we will solve it by ourselves," he said.