Iran
Basij Commander: Sanctions Help Iran's Defense Industry Flourish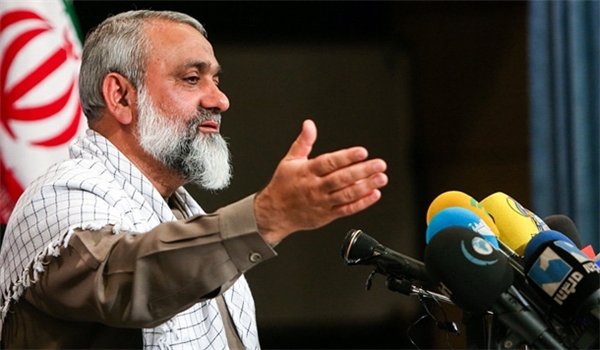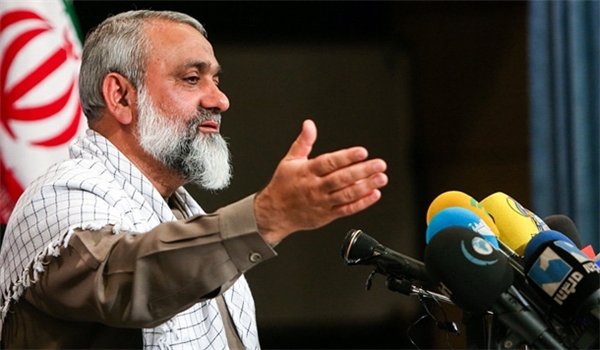 Commander of Iran's Basij (volunteer) force Brigadier General Mohammad Reza Naqdi underlined that the western sanctions against Iran have made the country's defense industry flourish rather than limiting its progress.
"At present our aerospace, nuclear and military industries are outpacing our civil industry," Naqdi said in an interview with the Iranian daily, Javan, on Tuesday.
Noting that such a progress is not indebted to more investment in those sectors, he said, "The defense industry has flourished because it has come under bocots since the very first days of the (Islamic) Revolution."
"The sanctions are a big gift to us and if we assume the pressures as an opportunity instead of escaping from them, we can fulfill great things," Naqdi underscored.
Tehran launched an arms development program during the 1980-88 Iraqi imposed war on Iran to compensate for a US weapons embargo. Since 1992, Iran has produced its own tanks, armored personnel carriers, missiles and fighter planes.
Yet, Iranian officials have always stressed that the country's military and arms programs serve defensive purposes and should not be perceived as a threat to any other country.
In relevant remarks in November, Iranian First Vice-President Eshaq Jahangiri downplayed the effects of sanctions against the country, and said Tehran had serious plans for administering the country in case of facing even tougher embargoes.
"The enemies started the sanctions with a special goal and plan to prevent the country's growth and development by these sanctions," Jahangiri said in Alborz province near the capital city of Tehran.
Stressing the Iranian officials' efforts to restore the nation's rights, he said, "Now we have worked out plans to confront pressures even more than the present level."
"Therefore, if the sanctions continue, some essential plans have been compiled for managing the country under even harder conditions," Jahangiri said.
In relevant remarks late October, President Hassan Rouhani said his government had plans on economic issues with the neighbors and a number of big powers, which could be performed even under sanctions.
Also in October, Head of the Atomic Energy Organization of Iran (AEOI) and Vice-President Ali Akbar Salehi underlined that the western sanctions had backfired as they had given Tehran a strong feeling of self-reliance in different sectors, particularly in nuclear technology.
Addressing an annual seminar on civil defense, Salehi said in fact the enemies' wrong approach prompted the country to attain outstanding development in the nuclear field.
He went on to say that the enemy spared no effort to create obstacles on the way of Iran's march towards development.