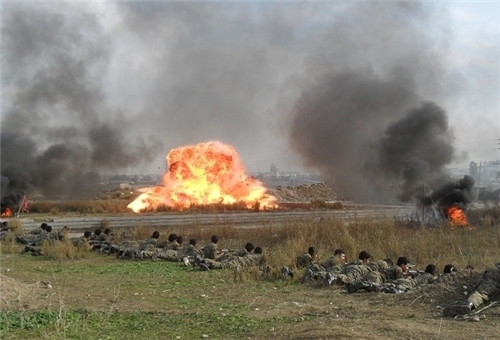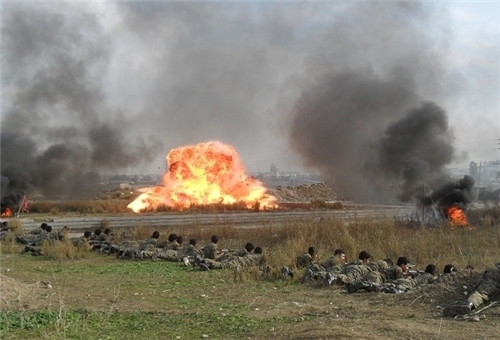 Fast reaction units of Basij (volunteer) Force started massive military drills in the Northern Golestan and 8 other provinces across Iran on Wednesday.
The massive drills codenamed 'Towards Beitol-Moqaddas' were carried out by three operational battalions of Jundollah, Mohammad Rasulollah (PBUH) and Sarallah in Golestan province. The exercises kicked off after an order by Supreme Leader of the Islamic Revolution Ayatollah Seyed Ali Khamenei.
"The main purpose for these wargames is to retain preparedness and increase the combat capability of the forces to confront any possible move by domestic and foreign enemies," Lieutenant Commander of Golestan's Neynava Corps Hossein Karimi told FNA on Wednesday.
He reiterated that these wargames will continue throughout the year, adding that more Beitol-Moqaddas battalions will join the drills in the coming days.
Fast reaction units of Basij forces have so far conducted tens of similar exercises, codenamed 'Towards Beitol-Moqaddas (Jerusalem)', throughout Iran to promote their power in confrontation against potential enemy threats against the country.
Basji commanders said that Basij would continue training of its units to promote the power of its forces for confrontation against enemies' hard, semi-hard and soft threats.
In September, Commander of the IRGC Ground Force Brigadier General Mohammad Pakpour announced that his forces are scheduled to stage massive wargames in the second half of the current Iranian year (i.e. September 23, 2013-March 20, 2014).
"The IRGC Ground Force will stage drills by the end of the current year," Pakpour told reporters in Tehran in September.