Iran
Basij to Stage Massive Wargames in Northwestern Iran Tomorrow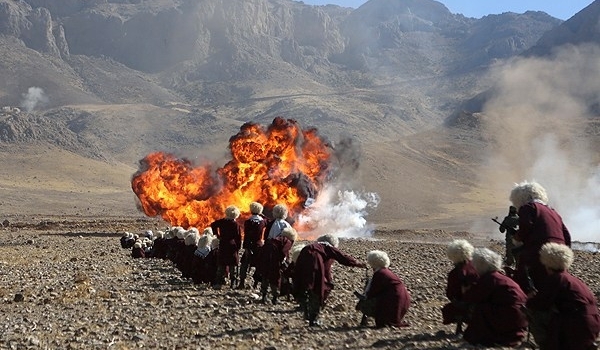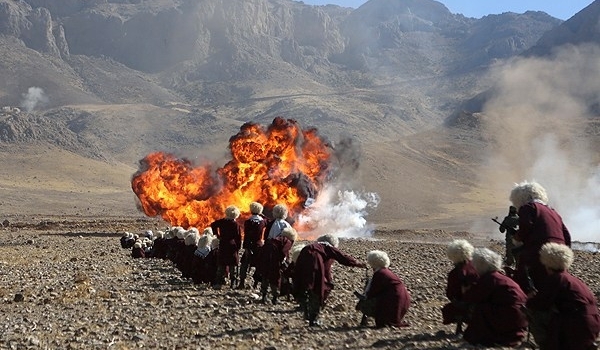 Iran's Basij (Voluntary) Force plans to start two days of massive drills dubbed 'Towards Beit al-Moqaddas' in Zanjan province on Thursday.
"The Towards Beit al-Moqaddas 3 exercises will be conducted by Beit al-Moqaddas and Kosar battalions on November 6-7 in Zanjan province," Commander of Zanjan's Basij forces Abolfazl Tahmasbi said, addressing a press conference on Wednesday.
He noted that Beit al-Moqaddas battalions comprise male Basijis and Kosar battalions comprise female Basijis who will also be present in the drills.
Towards Beit al-Moqaddas drills started two years ago and its second stage has been conducted in 28 provinces of the country so far. The last exercise in the current Iranian year will be staged in the Southeastern province of Kerman in the next few days.
Iran's Basij Force staged two days of massive drills in 6 provinces of the country in late February.
The drills were staged by Tehran province's Seyyed al-Shohada, Qom province's Ali Ibn Abitaleb, Semnan province's Qaem Al-e Mohammad, North Khorassan province's Javad al-A'emmeh, Khorassan Razavi province's Imam Reza and South Khorassan province's Ansar al-Reza corps.
Last December, a provincial commander said that Iran had taught new combat tactics to its Basij forces during the 'Towards Beit al-Moqaddas' exercises.
Commander of Basij troops in the Southwestern city of Dezful Abdolamir Mohtashami voiced satisfaction in the successful exercise of Towards Beit al-Moqaddas drills on December 12-13, 2013, and said, "The two-day military exercises were conducted to increase the preparedness of Ashura and Beitol-Moqaddas battalions in the Quds garrison of Dezful city."
He underlined that better acquisition and practice of new combat and defense tactics had been among the main objectives achieved during the drills.
"These maneuvers helped a lot to increasing the preparedness of the popular Basij forces," Mohtashami said.
Similar drills have been conducted by the fast reaction units of Basij Force in various parts of Iran since 2012.