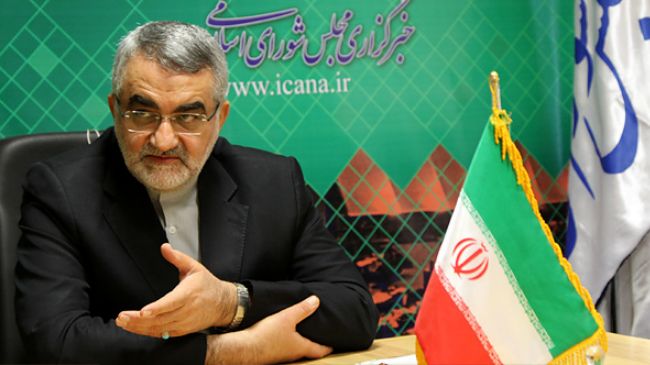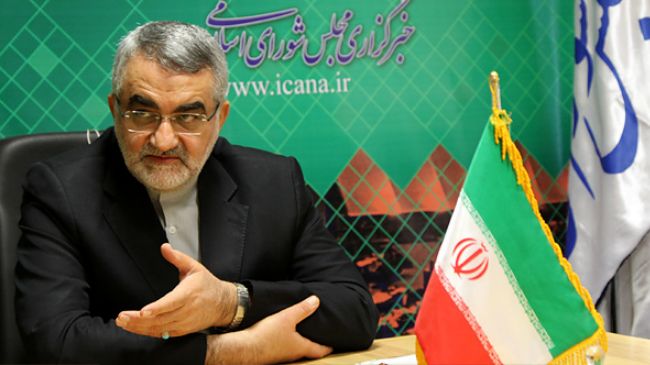 A senior Iranian lawmaker says the recognition of Iran's right to a peaceful nuclear energy program forms the basis for the nuclear talks between Iran and the six major world powers.
Alaeddin Boroujerdi, who sits on the Foreign Policy and National Security Committee of Iran's Majlis made the remarks in a Monday meeting with the Chairman of Kazakh Parliament's Committee on International Affairs, Defense and Security Maulen Ashimbayev.
Boroujerdi noted that the use of nuclear energy for peaceful purposes in Iran has led to great achievements in new technologies in the fields of nanotechnology and aerospace industries.
The Iranian lawmaker also hailed friendly relations between Iran and Kazakhstan, and pointed to the growing relations between the two countries and their continuing consultations on different issues have significant impact on regional and global developments.
Ashimbayev, for his part, pointed to the growing relations between Tehran and Astana, saying his country is ready to expand cooperation with the Islamic Republic in all areas.
Kazakh lawmaker expressed support for the peaceful use of nuclear energy, saying Kazakhstan is ready to host talks between Iran and the major world powers over Tehran's nuclear energy program.
Iran and the five permanent members of the UN Security Council – the United States, China, Russia, France and Britain – plus Germany have held several rounds of talks on Iran's nuclear energy program, including a round of negotiations on April 6 in Almaty, where an earlier round had been held on February 26-27.
The US, Israel and some of their allies falsely claim that Iran is pursuing non-civilian objectives in its nuclear energy program, with Washington and the European Union using the unfounded allegation as a pretext to impose illegal sanctions on Iran.
Tehran strongly rejects the groundless claim over its nuclear activities, maintaining that as a committed signatory to the Non-Proliferation Treaty (NPT) and a member of the International Atomic Energy Agency (IAEA), it has the right to use nuclear technology for peaceful purposes.