Europe
World News
BBC 'played a part' in Labour's election defeat: Shadow transport secretary
Britain's state-funded BBC has "played a part" in contributing to the Labour Party's heavy defeat in the general election last week, a senior Labour MP has said.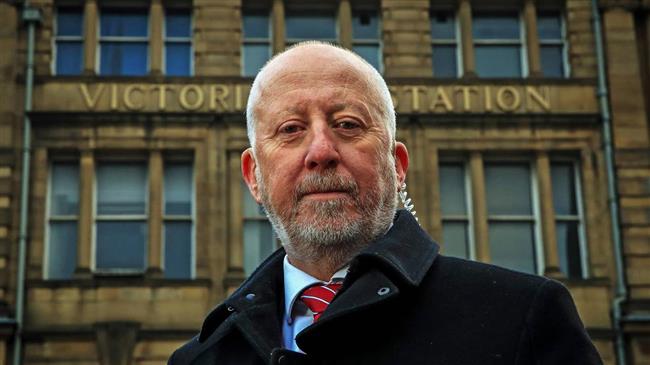 Andy McDonald, the Labour Party's shadow transport secretary, told presenter Justin Webb on BBC Radio 4's Today program on Monday that the BBC was partly to blame for Labour's defeat at the election.
Webb asked McDonald about Labour's losses and whether Labour Leader Jeremy Corbyn played a part in that.
McDonald said, "Don't get me started on the media, Justin. I'm very worried about our public service broadcaster."
When the host asked him if he was blaming the BBC for the fact that Corbyn could not win, McDonald replied, "I am saying that they played a part. I'm really worried about the drift. You've seen the catalogue of criticisms that we're making."
"We've accepted that the print media are rained against us, but my goodness me. I'm going to look at us," he added.
"We're the important part here. We got this wrong, but if the BBC are going to hold themselves out as somehow having conducted themselves in an impartial manner, I think they've really got to have a look in the mirror. We've got a lot to say about this," he continued.
Asked if the BBC "consciously" played a part, McDonald replied, "Consciously, yes."
"When you have a BBC presenter standing in front of a television camera saying 'and Boris Johnson is on his way to a richly-deserved victory,'" he added.
The presenter interjected, "Oh, it's a slip of the tongue. That's absolute madness, isn't it?"
McDonald fired back, "How many slips of the tongue are we going to make until you accept it?
"I think it's a distraction, quite frankly. Because I'm accepting that we got this wrong … you asked me about Jeremy Corbyn, I'll say to you quite clearly: he is a principled, decent man and he's vilified.
"I had in my constituency where posters were going up saying this man is effectively a pedophile, 'you would not trust this man with your children'.
"How much more do we need to do to demonize a good individual? So, he's no longer going to be leader.
"The Brexit issue is going to be progressed, we're going to be out of the European Union on January 31 and we as the Labour Party have to galvanize around our core principles and make sure that we deliver for our people. It's as simple as that."
Later in the day, McDonald also gave an interview to the BBC's Victoria Derbyshire where he partly toned down his criticism of the BBC, bur he repeated his claim that some of its coverage was slanted against Labour.
"I'm suggesting that we treasure our public service broadcaster, the BBC, and in my opinion they have trespassed with regularity during the course of this campaign into an area that they should not trespass into," he stated.
"We've had endless examples from the political correspondents of the BBC that we find very difficult to accept," he said.
The Conservative Party won a majority of 80 in the 650-seat House of Commons in Thursday's general election, the party's biggest election win for 30 years.
The Conservatives swept aside Labour in its traditional heartlands. The 24 Labour heartland seats lost to the Tories for the first time in decades. Labour suffered its worst election result since before World War II and saw its vote share fall by 8 points.
Jeremy Corbyn apologizes over heavy Labour defeatBritain
In a statement on Sunday, Corbyn acknowledged the party's failure in the poll and said he accepted his responsibility for it but he also blamed the media for their election disaster.
"I will make no bones about it. The election result on Thursday was a body blow for everyone who so desperately needs real change in our country," Corbyn wrote.
"I wanted to unite the country that I love but I'm sorry that we came up short and I take my responsibility for it," he said.
"The Tory campaign, amplified by most of the media, managed to persuade many that only Boris Johnson could 'get Brexit done'," he said in reference to Johnson's campaign slogan.
"We will learn the lessons of this defeat," he added.