Europe
BBC using dirty tricks over Scotland: Salmond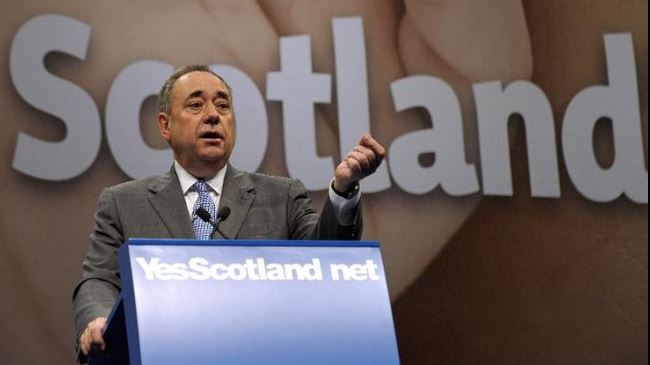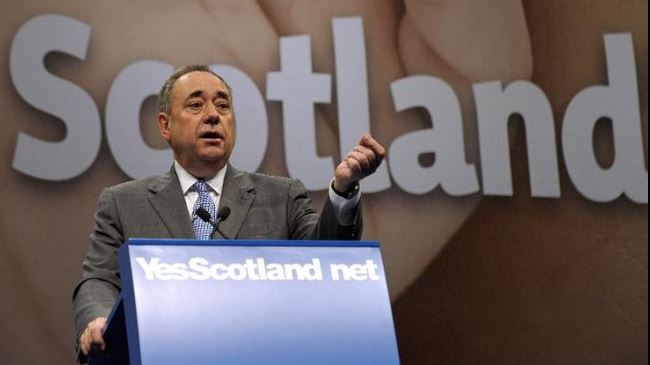 Scotland's First Minister Alex Salmond has slammed the British Broadcasting Corporation (BBC) for using a "dirty tricks campaign" to disrupt the outcome of next week's Scottish independence referendum.
Salmond made the remarks on Friday after the British Treasury leaked sensitive information about the future of the Royal Bank of Scotland (RBS) to the British broadcaster in case of a "Yes" outcome.
The BBC was first to announce that several major banks, including RBS, could relocate their headquarters from Scotland to Britain if Scotland votes to break away from the UK.
Salmond said such a move would only mean that banks' "brass plates" would be relocated, while jobs in Scotland would remain secure.
The Scottish first minister added that the BBC's disclosure of the RBS decision was a matter of "extraordinary gravity" and he was writing to Jeremy Heywood, UK's Cabinet Secretary and head of the British civil service, demanding an investigation.
This comes as the "No" campaign has been also warning Scots that an independent Scotland could lead to price hikes as they would not be able to use the British currency, the pound.
Recent polls show that such reports have led to a slight fall in the YES campaign's popularity. However, Salmond says he is confident of a "Yes" victory in the upcoming referendum despite recent knife-edge polls.
An opinion poll published earlier this week showed that Scottish independence supporters and pro-unionists were evenly split. A survey presented on September 7 put support for Scotland's independence in the lead at 51 percent, compared with 49 percent in favor of remaining in the union.
Scotland will hold a national referendum on September 18 to determine the country's future. The independence referendum could result in Scotland's breakaway from the United Kingdom after more than 300 years of political union.