China
Beijing raps US for S China Sea tensions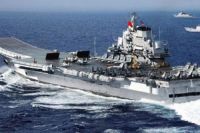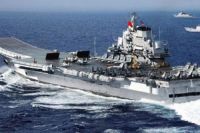 The Chinese Foreign Ministry has criticized the United States for fanning the flames in the disputed South China Sea.
According to AFP, Chinese Foreign Ministry spokeswoman Hua Chunying said during a Friday briefing "We urge the United States to act in accordance with maintaining the broader picture of regional peace and security, and act and speak cautiously on the relevant issue, stop making irresponsible remarks and do more to maintain regional peace and stability.".
The US and the Philippines launched mock assault drills on a South China Sea beach on Friday amid rising tensions between Manila and Beijing.
The exercises included amphibious operations from the coastline and stealth landing and troop deployment at a nearby beach.
Meanwhile, over 5,000 US and Filipino forces are taking part in joint annual war games over a two-week period. The drills are being held in military camps in northern and western Philippines. They include maritime surveillance exercises, live-fire drills, training on handling bombs and "mass casualty response."
The US and the Philippines recently signed an accord that would give the US military greater access to bases across the Southeast Asian nation.