Asia-Pacific
Beijing urges Nepal to intensify security screening at airport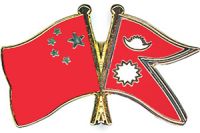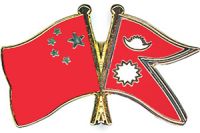 The Chinese government has requested Nepal to intensify security screening of passengers departing for Chinese cities from Tribhuvan International Airport.
The request comes at a time when search for a missing Malaysia Airlines aircraft en route to Beijing from Kuala Lumpur is continuing in the Indian Ocean. Of the 239 on board the Malaysian jet, 153 were Chinese.
"We have received a letter from the Chinese Embassy here requesting that additional measures be adopted to ensure passengers boarding aircraft destined for Chinese cities do not become a threat," Mohan Krishna Sapkota, Spokesperson for the Ministry of Culture, Tourism and Civil Aviation, said. "Following the request, we called a meeting of concerned bodies that look at security-related matters."
Today's meeting, which was led by MoCTCA Secretary Sushil Ghimire, was participated by high-ranking officials of the Ministry of Home Affairs and the Civil Aviation Authority of Nepal, which oversees TIA, among others. "Although the security officers at that international airport do not compromise on anything, we have requested the concerned bodies to ask their staff to remain extra vigilant so that there are no lapses," Sapkota said.