World News
Belated acknowledgment: Ethiopia confirms Eritrean soldiers' role in Tigray conflict
Ethiopian Prime Minister Abiy Ahmed has confirmed for the first time that troops from Eritrea entered Tigray during the recent conflict in the northern Ethiopian region.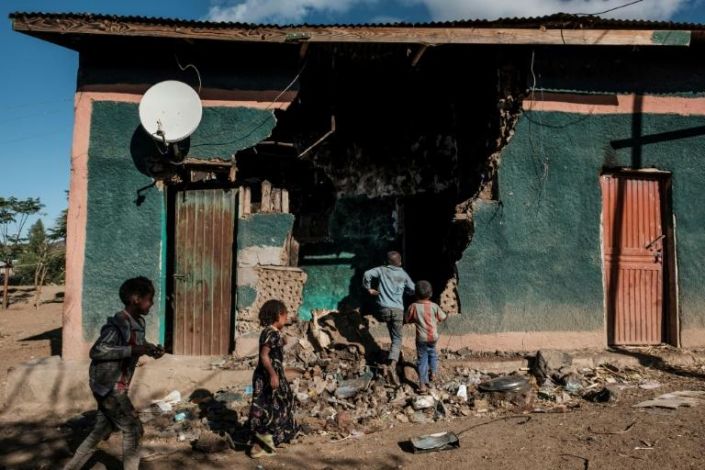 The conflict in Tigray erupted after forces loyal to the then-governing regional party, the Tigray People's Liberation Front (TPLF), attacked army bases across the region in early November last year, triggering a retaliatiatory offensive by federal forces.
In a parliamentary address on Tuesday, Abiy ackowledeged that troops from neighboring Eritrea had fought against the TPLF in Tigray, confirming ealier reports.
He quoted the Eritreans as saying to Ethiopian authorities, "You left the trenches while searching for the enemy in central Tigray. So, while you attacked them, they might come to us. We controlled areas along the border because we have our national security concerns. But if your army can control the trenches, we will leave the next day."
Abiy said his government "condemned" the presence of the Eritrean soldiers.

"The Eritrean government has highly condemned it and said they will be accountable if any of their army participated in this," he said, referring to widespread abuses and looting of private property.
Dozens of witnesses in Tigray claimed in remarks to Reuters that Eritrean soldiers routinely killed civilians, gang-raped and tortured women, and looted civilian households and crops. Some provided images of puroprted Eritrean trucks loaded with looted household goods.
Abiy also addressed reports of the abuses in Tigray.
"There were atrocities that were committed in Tigray region… Reports indicate that atrocities were being committed by raping women and looting properties," he said, without naming the forces accused.
"Any member of the national defence who committed rape and looting against our Tigrayan sisters will be held accountable," he said.
Both Eritrea and Ethiopia had repeatedly denied Eritrea's involvement in the war, despite documentation provided by rights groups Human Rights Watch and Annesty International about the role of Eritrean soldiers in the atrocities.
Tigray's law enforcement agencies have stopped work and civilian authorities told Reuters they have no way of investigating the military forces.
Earlier, United Nations (UN) officials raised concern about horrific atrocities committed during the conflict in Tigray.
Abiy won the Nobel Peace Prize in 2019 for his efforts to resolve a long-running conflict with Eritrea.