Europe
Belgian trade unions, workers strike over austerity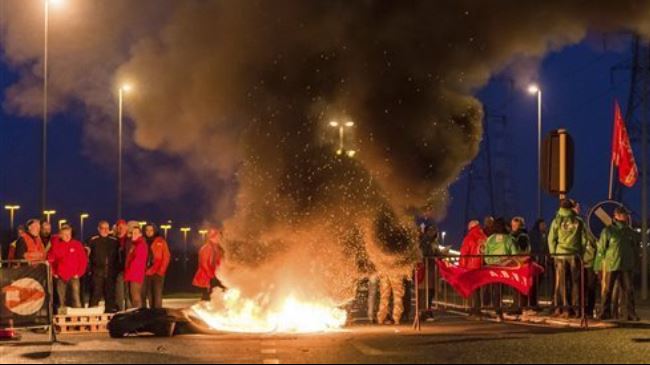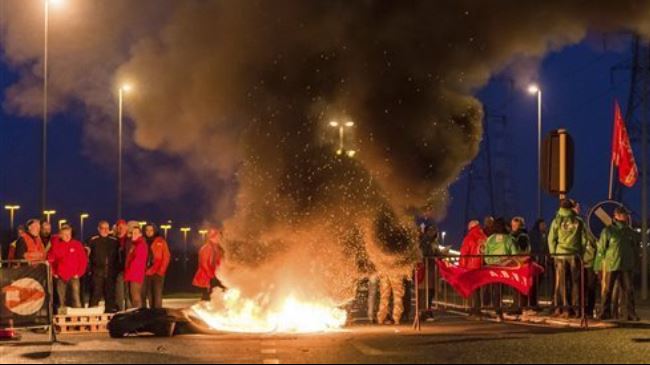 Trade unions in Belgium have started a series of strikes in protest against austerity measures imposed by the government in Brussels.
The strikes began on Monday and left the port of Antwerp paralyzed.
The trade unions and workers are planning to hold regional strikes every Monday until December 15, when a day of nationwide strikes is scheduled to take place. The strikes are expected to disrupt rail services across Belgium.
The unions are also planning strike actions in the provinces of Limburg, Hainault, and Luxembourg.
The ASTB rail union has said it is launching a first nationwide work stoppage on December 11. The union says it has unsuccessfully been trying to negotiate with the rail management for two months.
Under the austerity measures, the Belgian government plans to increase the retirement age of workers to 67 from the current age of 65, while health and social security budgets are expected to be reduced.
The government says it needs the austerity measures to keep the budget deficit within European Union (EU) limits. It also claims that businesses need more lenient tax policies to become more competitive in the global market.
Earlier this month, several people were injured in Brussels during protests against the austerity measures announced by the new center-right coalition government led by Prime Minister Charles Michel.