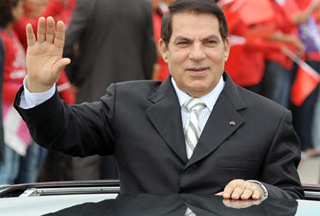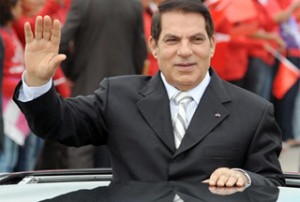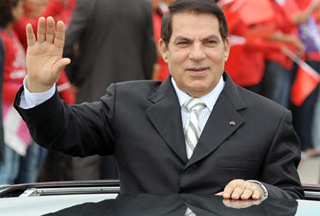 Some five million Tunisians have voted in a presidential election that is widely expected to give incumbent President Zine El Abidine Ben Ali a fifth term in office.
The polling stations opened between 8 a.m. and 6 p.m. (0700 to 1700 GMT) across the North African country.
Authorities said voter turnout was over 75 percent in Sunday's election. The voting age was lowered from 20 to 18 this year.
However, major opposition parties called for a boycott of the poll.
Ben Ali, 73, ran against three little-known presidential candidates. Results are expected on Monday.
Ben Ali, who was returned to office with 94.4 percent of the vote in 2004, is expected to overwhelmingly win the election.
The veteran president has ruled the North African country for the past 22 years.
The election is set to give the former soldier a fifth five-year term in office and bolster his ranking among Arab leaders including Maghreb neighbors Muammar Gaddafi in Libya (40 years in power) and Egypt's Hosni Mubarak (a mere 28 years).