Africa
Benghazi Fresh Attacks, Clashes Claim 36 Libyan Soldiers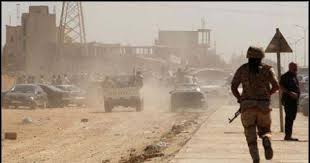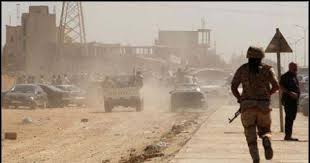 Dozens of soldiers were killed and more than 70 wounded in three car bomb attacks and clashes between troops and militants around Benghazi airport, a Libyan army spokesman said Friday, as the UN threatened sanctions.
Two car bombs exploded when an army convoy travelled past close to the airport, taking out three soldiers, the spokesman said.
Later, a third bombing attack struck, also near the airport.
In New York, the UN Security Council on Thursday threatened sanctions against those who reject peace in Libya.
In a unanimous statement, the 15 members of the council "expressed their readiness to use targeted sanctions, including asset freezes and travel bans, against individuals or entities that threatened Libya's peace and stability or undermined its political transition".
A health ministry official said 79 people were killed in Benghazi in September.
Human Rights Watch said more than 250 have lost their lives there and in Derna, another militants' stronghold further east, since the beginning of the year.
Libya has been sliding into chaos since former president Moammar Gaddafi was toppled in a NATO-backed revolution three years ago, with interim authorities confronted by powerful militias that fought to oust him.
Parliament, which was elected in June, is recognized by the international community but contested by the militia controlling capital Tripoli and others holding much of the eastern city of Benghazi.
Militants have since September sought to seize control of Benghazi airport — the last remaining bastion in the city of forces loyal to former general Khalifa Haftar, who launched a military campaign against the insurgents in May.
Source: AFP