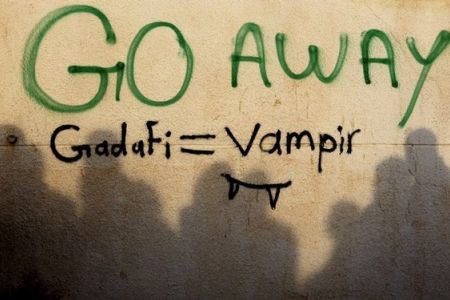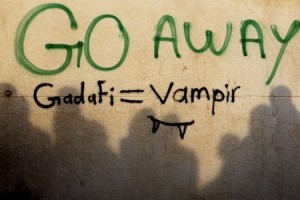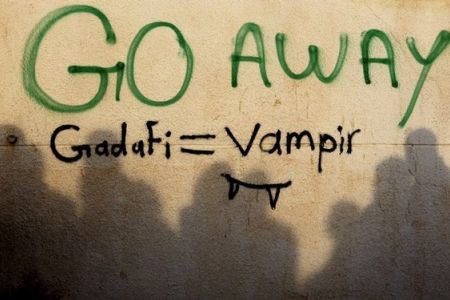 People in the Libyan city of Benghazi have held a fresh anti-government rally as forces loyal to Libya's ruler Muammar Gaddafi step up their attacks against revolutionaries in the east of the country.
Gaddafi loyalists carried out air strikes in the northeastern city of Ajdabiya, the gateway to Benghazi, on Tuesday and tanks entering the city shelled homes and shops.
The state television has claimed that Gaddafi forces have recaptured Ajdabiayh. This has not been independently confirmed though.
Following the attack, the army announced an imminent offensive on Benghazi, the heart of the revolution. Despite anti-aircraft and artillery fire by opposition forces in Benghazi late Tuesday, no attacks have been reported.
As the fighting rages on, France and Britain have once again called on the UN Security Council (UNSC) to impose a no-fly zone over Libya to protect the lives of civilians.
The plan has exposed deep division among world powers. Russia and Germany have voiced disagreement and the US has been trying to distance itself from the plan.
French UN Ambassador Gerard Araud has warned against the fast movement of Gaddafi forces towards the east of Libya and criticized the UNSC for remaining inactive to the crisis in the North African country.
The latest reports from Libya indicate that thousands may have been killed or injured in the country as the government intensified its violent crackdown on the opposition.