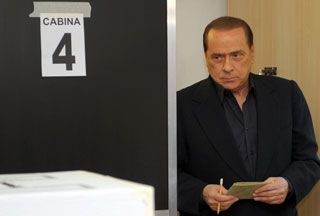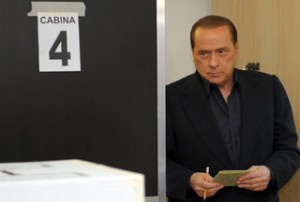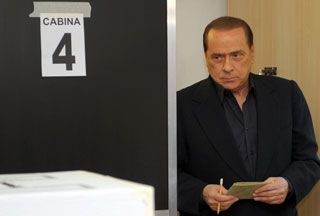 Italy's Interior Ministry says turnout in regional elections — seen as a litmus test for Prime Minister Silvio Berlusconi — has been at around 64 percent, about 8 percent down from 2005.
The poor turnout, stemmed from the failure of politicians to address the voters' biggest worry — the threat of job losses — could cost dearly for Berlusconi who had campaigned exhaustively, urging supporters to participate in the elections, Reuters reported.
Daniele Capezzone, spokesman for Berlusconi's People of Freedom party, said the "mass abstention" in the vote had raised concern in the country.
With more than 41 million people eligible to vote, the Interior Ministry put the turnout at 64.7 percent based on partial data from about 4,500 polling booths. Full results are to be released later Monday.
Pollsters believe the elections results are likely to favor the center-left opposition which were defeated by Berlusconi in the 2008 national election.
The prime minister's popularity has dramatically declined after a turbulent 2009 marked by a divorce, prostitution scandals and legal battles against corruption charges.