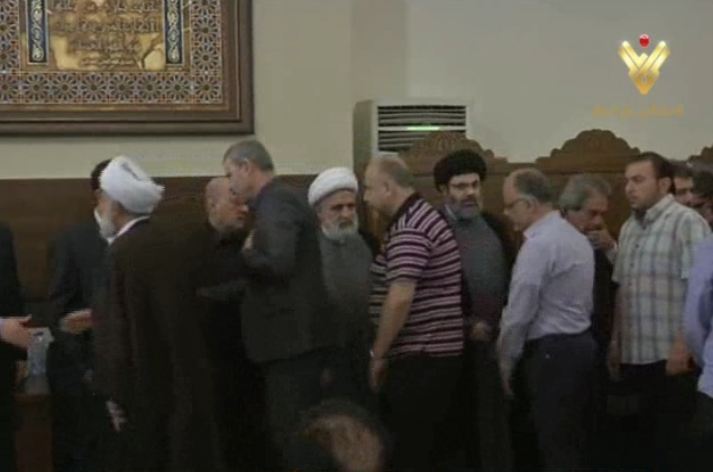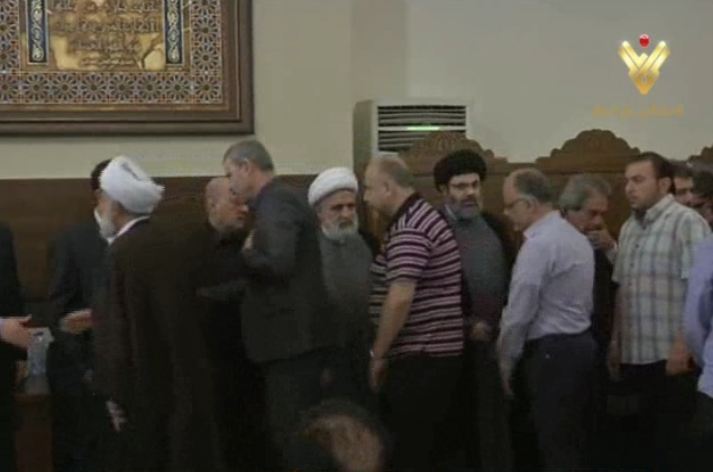 Hezbollah Secretary General Sayyed Hasan Nasrallah received on Friday a phone call from Lebanese Speaker Nabih Berri offering condolences over martyrdom of senior leader Mustafa Badreddine.
For his part, Syrian President Bashar Assad condoled Hezbollah via his envoy to Lebanon over Badreddine's martyrdom.
A large number of politicians in addition to crowds of the Resistance's public have flocked towards al-Mujtaba complex in Beirut's southern suburb to express their congratulations and condolences over the martyrdom of Sayyed Badreddine.
Hezbollah announced on Friday the martyrdom of senior commander, Hajj Mustafa Badreddine in Syria.
In a statement early on Friday, Hezbollah said that a huge blast hit one of the resistance centers near Damascus airport.