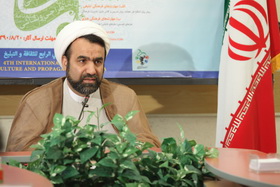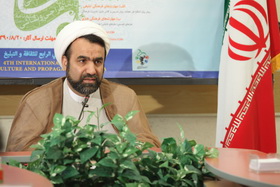 Iranian cleric attended the second gathering of Islamic cultural center referring to the Islamic Republic of Iran as a real defender of the Islamic Awakening and said any word against Muslim unity is betrayal to Islam.
Hujjat-ol-Islam Mohammadreza Salih, Cultural deputy of Jameatul Mostafa University, referred to the certain role of the UK in undermining Muslim unity and said, "Those who do not have a true understanding of Muslim unity, do not know anything of Islam."
He underscored the role of those who support proximity among Muslims and assimilated the support for Muslim unity to worshipping God.
He warned against UK plots to fan differences among Muslims and said," UK has funded a millions of dollars for waging difference among Muslims and Muslim scholars have to be vigil against UK efforts to widen the gap between Muslims and benefit this atmosphere."
"Cultural front for the Islamic Revolution, backed by Muslim nations, has a united line against the enemies," said Hujjat-ol-Islam Saleh highlighting that as the only movement which has paralyzed the US.