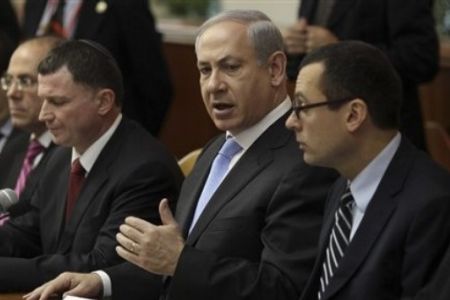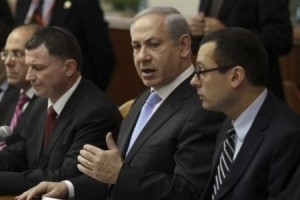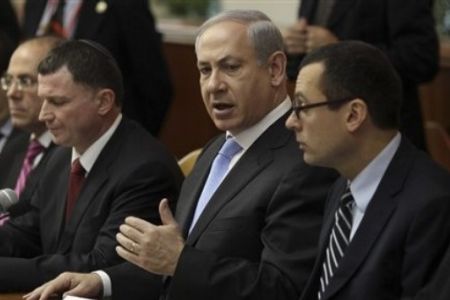 Israel's foreign ministry is conducting status updates on the volatile situation in Egypt every couple of hours but Tel Aviv has ordered its ministers to refrain from commenting on protests.
Israeli Prime Minister Benjamin Netanyahu and the foreign ministry announced Friday that they are closely monitoring the situation in Egypt, but are abstaining from commenting on the country's developments, Ha'aretz reported Saturday.
According to the report, Israeli Foreign Minister Avigdor Lieberman has also been keeping track of the protests and has been in close contact with Israel's ambassador to Egypt Yitzhak Levanon.
The prime minister's office has reportedly issued strict guidelines to all ministers and government officials not to comment on the current situation in Egypt.
"Israel is in no way interested in involving itself in Egypt's affairs, and therefore we have received clear instructions to keep a low profile in the Egyptian matter," a senior official in Jerusalem said.
Netanyahu's order to Israeli ministers comes after an Israeli minister who spoke on condition of anonymity to Israeli media on Thursday had stated that the Egyptian president backed by a strong military prowess will eventually subdue the crisis.
Reports say that 65 people have so far been killed in street battles across the country since the demonstrations started on Tuesday. More than one thousand others have been wounded.
The protesters want Egyptian President Hosni Mubarak to end his 30-year rule.
The Egyptian Cabinet on Saturday formally submitted its resignation after Mubarak ordered the dismissal of his ministers in an attempt to quell anti-government protests.
In a live TV address on Friday night, Mubarak said that he had ordered the cabinet to step down and pledged to work for more democracy and press ahead with social, economic and political reforms.