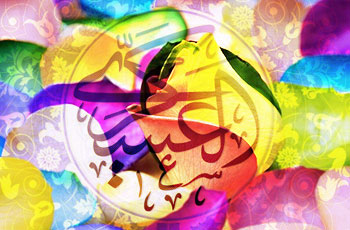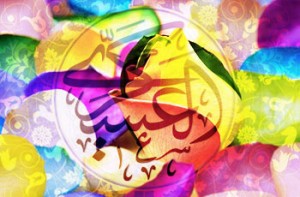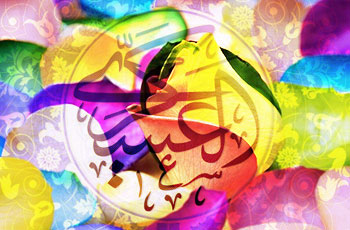 Name: Hassan
Title: Al-Askari
Kuniyya: Abu Muhammad
Birth: 10th Rabi-ul Aakher 232 a.h. in
Madina
Mother: Bibi Sulail (or Hudaitha)
Father: Imam Ali un Naqi (a.s.)
Martyrdom: 8th Rabi-ul Awwal 260 a.h. in
Saamarra
Buried: In Saamarra
Wednesday, March 24, marks the birth anniversary of Imam Hassan Askari, the eleventh Imam of the Prophet Mohammad's infallible household.
When Imam Hassan Askari was born his father said that it was an order from the prophet (PBUH) that he should be named Hassan.
It was so well known that the last Imam's father would be called Hassan that people had previously looked for the 12th Imam Hazrate Mahdi(AS).
The eleventh bright star of Imamate appeared on the horizons of the sky of guardianship (Velayat) in Madina.
His name was Hassan and surname Abu Mohammad and the well-known titles were "Zaki" and "Askari".
His father was Imam Hadi (AS), whereas his mother's name was Hudaitha.
He was 22, when his father was martyred and the period of his Imamat, following his father's martyrdom, was six years.
He was 28, when he was martyred by "Motamid" the Abbasade caliph in the year 260 Hijrah and was buried in Samarrah.
His only son is Mohammad Mahdi (Saheb al-Zaman) who will fill up the world with equity, justice, and fairness.
The Abbasade caliph, endeavored to keep Imam (AS) out of the reach of people.
Since they had learnt that the twelveth Imam, Hazrate Mahdi (AS) will come into existence from Imam Askari (A.S.) and he is the one who will disappear from the sights and acquire the leadership of the Islamic Ummah and establish a single Universal government, they were strictly vigilant about the affairs of the Imam (AS).