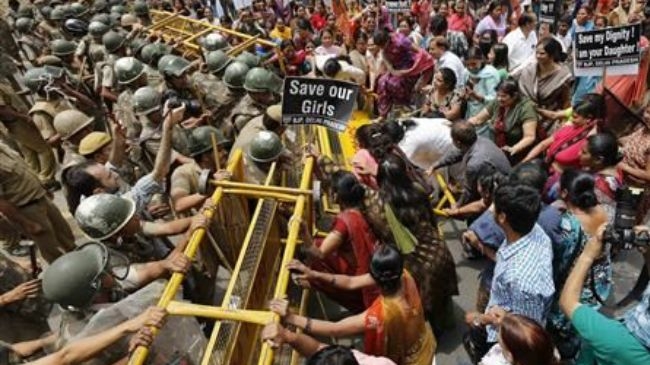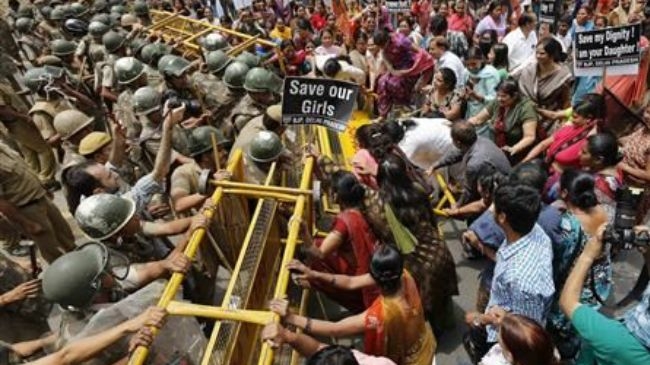 Thousands of supporters of India's main opposition Bharatiya Janata Party (BJP) have held a series of mass protests against recent gang rapes in the impoverished eastern state of Odisha.
Protesters waving BJP flags vandalized vehicles and disrupted rail transportation in Bhubaneshwar, the capital of Odisha State.
BJP has also called for a shutdown across Odisha over a recent alleged gang rape and death of a teenage girl. The BJP has demanded state officials take a tough stance in dealing with the rape case.
The incident allegedly took place on July 28. The 14-year old victim, who struggled for survival for 12 days, died of her injuries at hospital after being set on fire.
It is the latest in a string of rape crimes that sparked nationwide outrage and protests.
According to the National Crime Records Bureau, one woman is raped every 20 minutes in the world's second-most-populous country.