Europe
'Blackwater' members in Ukraine's Donetsk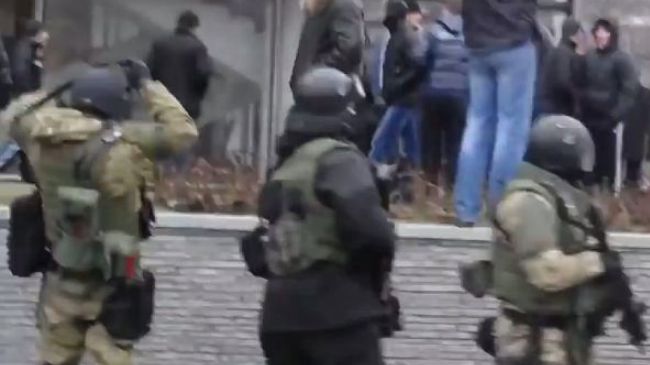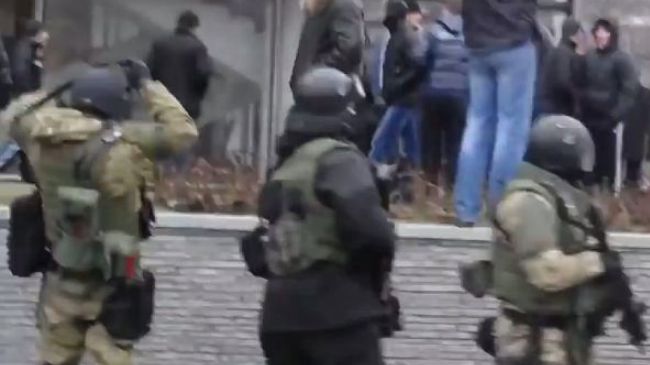 Videos show members of the notorious US security firm, Blackwater, running through the streets in the Ukrainian city of Donetsk.
The videos uploaded on YouTube last week, show men dressed in US-style military outfit running through the streets of the Russian-speaking city with guns and bullet-proof body gears.
The videos also show the men being chased by the residents, with locals shouting at them and calling them "Blackwater."
On March 5, an unnamed Russian diplomat in the Ukrainian capital, Kiev, told Russia's Interfax news agency that 300 employees of private security companies had arrived in Ukraine.
"These are soldiers of fortune proficient in combat operations. Most of them had operated under private contracts in Iraq, Afghanistan and other states," he said.
The source, however, did not reveal nationalities of the "soldiers," but said they are mostly from the United States.
Donetsk was the scene of unrest this week as pro-Russian residents seized control of the regional administration headquarters.
Blackwater was founded in 1997 in Moyock, North Carolina, by former Navy SEAL Erik Prince with the aim of conducting acts of espionage and military operations in crisis-hit regions across the world.
The company became notorious following a September 16, 2007, incident in which five of its guards protecting a US diplomatic convoy opened fire in the Iraqi capital, Baghdad, killing 17 civilians.
The company had also faced allegations under the Foreign Corrupt Practices Act regarding its conduct in Iraq and Sudan in relation to unlicensed training of foreign nationals and firearms violations.